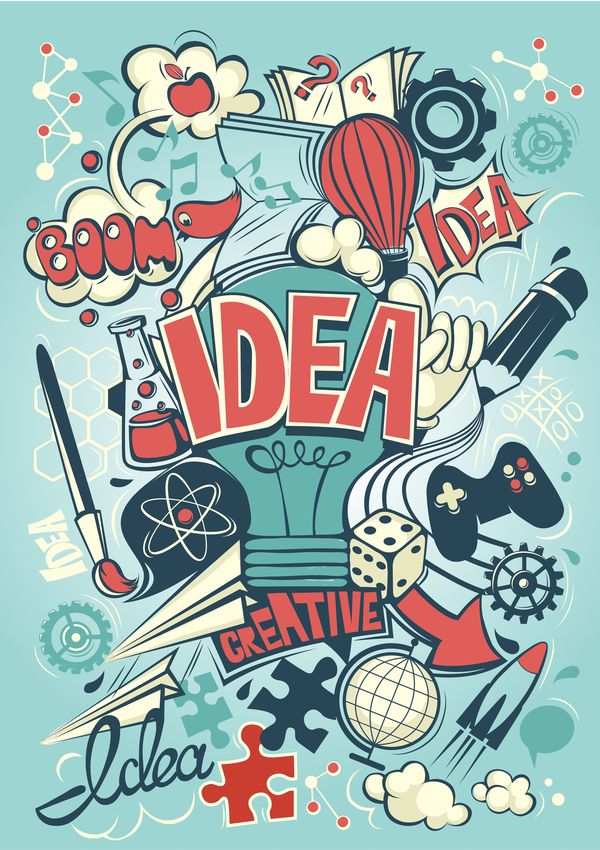 Creating content from scratch is one of the biggest challenges for content marketers. Finding the time to come up with new ideas and innovative things to write about can be hard. Here are some ideas of how regular content marketers do it (on a shoestring too).
1. News-sites
News-jacking has been around for some time – it's the concept where you can inject your own ideas into a breaking news story. By regularly reading the headlines on the major news sites you can find an angle that you can relate your content back to. See how these five major brands have done it recently.
2. Twitter
Use Twitter's search field to find trending hashtags and topics in your field. Read what people are talking about and create some content around this. Write it up and Tweet about it using the same hashtag to increase your engagement.
3. Reddit
Check out this social networking site with a difference. It has a collection of news, entertainment and gossip all created by its members in the form of images, videos or direct links to blog posts. Its members vote these up or down and you get to see the best of what people are reading/watching/talking about on the internet in real time.
4. Take a break
Go to the pub with your friends, have a glass of wine at home or go for a moderate stroll to unleash your creative juices. Sounds crazy? Well all three have been scientifically proven to help with your creativity says a blog post from Trap!t
5. Naval gaze
Take time to look at the content you've already got. Can you re-write that lengthy whitepaper into a snappy blog post? Can you conduct a Q&A with the author of the last report you published? It's known as repositioning content – and it can save you loads of time.
6. Curate content
Share what you've been reading with your audience. To do this requires commitment, strategic thinking and time says Copyblogger's Jared Morris in his latest podcast on the topic. Done well it can be the foundational building block of your authority give you great content for your site. Companies like Trapit can help you to find the relevant content based on topics of interest.
7. Social networking
Publish your social media activity on your blog. Flockler's technology allows you to connect your Twitter, Instagram and Facebook activity directly to your blog. So every time a team member tweets with a certain hashtag it will automatically publish to your site. A great example of this is Initiative UK's website. 
8. Survey Monkey
If you want to create some thought-leading and original content try conducting a survey. There free tools, like Survey Monkey, that are easy to use. SurveyAdvisor.org has come up a two-part tutorial on You Tube on how to create questions and analyse your results. Part 1 covers getting started and coming up with the questions. Part 2 covers how to collect your responses and analyse that data.
9. User Generated Content
The current trend is to ask your fans and followers to help populate your site with their own personal content such as videos or pictures. Many brands are using the picture sharing tool Instagram to do this. Heidi Cohen, who runs her own marketing website, Actionable Marketing Guide gives her tips on how to get started (and how to make it look like you've created user generated content too!). Also check how Travelodge is mixing original content and social content on #GeUpandGo site.
10. Give a big shout out
If you've got a favourite blog site you go back to time and time again why not write a review of it, and others you like, saying why you like each one. Remember your content is designed to be helpful to your audience – if they're reading your site, the chances are they'll be interested to hear what you like too. Don't forget to tweet a link to those you've reviewed – chances are they'll reward you with a retweet which their fans and followers will see.