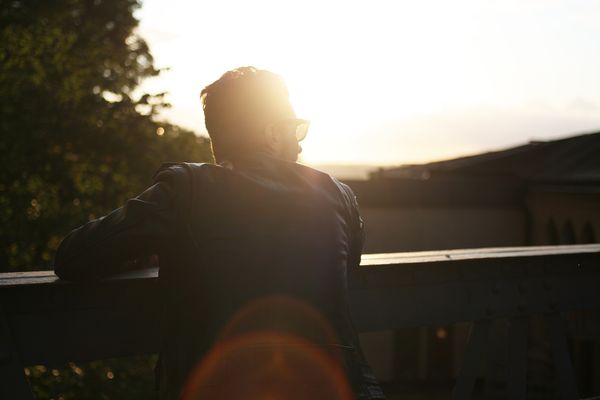 Brands that harnessed the power of storytelling benefit from a greater connection with their target audience and an uplift in sales. In a crowded ecommerce world companies that are telling the emotive, real-life stories that resonate with customers alongside giving their audience a chance to be part of the story themselves (UGC) are the ones experiencing greater brand loyalty and higher profits. Here we've picked three of our favourite sites:
What started as a food & lifestyle blog has quickly turned into an ecommerce success story. Ella Woodward, aka Deliciously Ella, has grown her online brand exponentially since she started documenting her journey from a chronic illness to recovery by changing her diet a few years ago. This 23 year old British food blogger, that initially posted three new recipes to her site a week, now gets 150,000 hits on her blog each day. In the month of January 2015 alone she had more than 800,000 hits. She invents all the recipes (including her popular sweet potato brownies), writes all the blogs and takes all the photos she posts to her site too. And she takes the time to personally respond to the hundreds of comments posted to her site weekly. The story she tells on website, of her miraculous recovery from being bed-bound due to a rare condition to now being a poster-girl for a healthy lifestyle, has resonated with readers from as far as Canada, many of whom write to tell her how much the recipes have changed their lives. Such has been their interest in her – from what she eats, to what she wears and how she sources her ingredients she has launched an ecommerce section to her blog. Here she sells beauty products (like natural face creams, shampoos and toothpaste), books (all plant-based health food/diet regimes), equipment (from juicers, food processors & spiralizers) as well as the actual ingredients she recommends (from whole nuts, coconut oil to cacao powder & butter among many others) in her recipes. Her fans just can't get enough of her. Woodward launched an app, which went to number one overnight in food and drink in the app store in both Britain and America and so far has had 70,000 downloads, and has just published her first recipe book. She also runs twice-monthly cookery classes at a rented kitchen in east London (she had to close her waiting list as there were more than six hundred people on it!).
This small-town Welsh jeans maker knows a thing or two about story telling. Its ecommerce site is packed with stories of its history, visions and musings on life. It was set up two years ago by a husband and wife team, David and Clare Hieatt, who are on a mission to get hundreds of local people their jobs back. The stories told, by former Saatchi advertising copywriter David, document how in its heyday 10% of the small town of Cardigan dedicated their lives to making jeans – 35,000 of them a week. But when the recession hit 2011 and Britain's biggest denim factory moved its business lock, stock to Morocco it left 400 residents unemployed. Now, with a small team of 10, Cardigan is once again in the jeans-making business.  Hiut Demin has embraced its online identity, carving out a niche brand. It has introduced a quirky, interactive user-generated element to its site that encourages those who buy its jeans to share their stories. They call it 'History Tag'. Each of the jeans they make has a unique identity number. Customers are encouraged to register that number to the History Tag website and upload pictures or tell stories of what they're doing whilst wearing their jeans. It's a place where memories are saved and in years to come, if the jeans get handed down or end up in a second hand shop, the memories and history of them will go along too. No strangers to innovation the Hiut team have created a 'club' of 50 breakers – people that wear in the jeans before they're (washed) sold or auctioned to customers as an experiment – offering breakers 20% of the sale price, which so far has been a success. The Hiut site has a dedicated section, The Rivet Press, for the brand to grow its community, interact with its customers and 'get inspired' by those around them (they even publish a 'Makers & Mavericks' who's who list of all the people they admire each year).
The American eye-wear company, Warby Parker, has used story telling as a way of setting it apart from the industry giants (which it claims keep prices artificially high while reaping huge profits from consumers who have no other options). In its mission, to provide low-cost, designer glasses direct to the consumer, it tells the story of how the company was born out of a belief that everyone has a right to see. The idea was sparked after one of its founders lost their glasses on hiking trip and couldn't afford to replace them. But their efforts have not been confined to the US. They've taken their mission globally, teaming up with non-profit organisation Vision Spring, to distribute glasses to people in most need. Their website documents how they've achieved this vision. With its 'buy a pair, give a pair' motto the brand demonstrates to its consumers how they are actively helping those most in need. For every pair of glasses sold in the US Warby Parker donates a sum of money to Vision Spring. It in turn trains men and women in developing countries to carry out eye tests and sells glasses to these communities at affordable prices. The website is packed with emotive stories and great videos of those it seeks to help. Its blog carries stories of things to do, see, read, buy and people to meet as well as UGC from users posting images of their glasses on Instagram (the team collates and publishes a monthly round-up of the best).