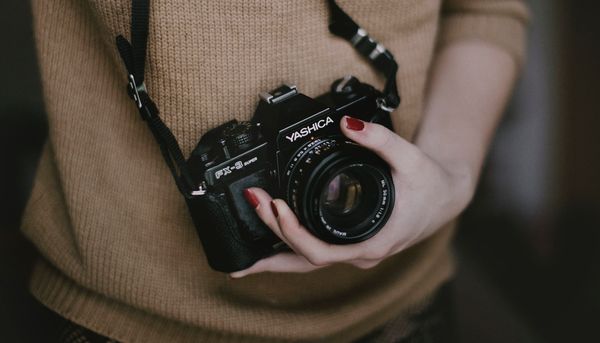 Curating content is a simple way to generate unique content for your own blog. Successful curators follow an etiquette along the lines of:  writing a summary of the work they've mentioned, crediting the original author and always including a link to the original post. It is good practice to thank the blogs, writers or sources afterwards by either Tweeting them or mentioning them in your intro. Tweeting a thank you which includes a Bitly.com link to your piece is a great way to drive traffic to your post as many of the bloggers you mention will retweet your message to their followers. There are many ways you can curate content, here we've picked five of our favourite ways to do it.
1. Listicles
These are the blog posts that are written in bullet point or feature pictorial collections all based on one theme. They are presented in the form of a list. People love and loath them in equal measure. But what's for sure, is that they are a great way to précis a large topic in a condensed format that people can browse whilst on the go. Plus, the good thing about them is you don't need a great deal of writing skill to do one (i.e. you don't have to link each point to the next to make it work). To get inspiration for creating your own listicle take a look at Listverse.com which publishes lists like '10 ways politicians are holding back future technologies' to unusual lists like 'top 10 evil serial killers'.
2. News reviews
A news review does exactly what it says - reviews current affairs in your field. Newspapers have been doing them for years. There are even magazines, such as The Week (now online & via an app), that people subscribe which condense news and editorial on a daily/weekly basis. You can recreate something akin to this for your blog that can be used again in your weekly/monthly newsletter. You can play around with how you do it such as taking a satirical look the news (like the way the BBC TV's show Have I Got News For You does) or do something more conventional – like short summaries. Make sure you give a balanced view and remain impartial so you represent the stories you choose to cover fairly (this builds trust with your followers and will mean they will come back and read more from you).
3. Bloggers
The bloggers who write for a living have to come up with content day in and day out. They are adept at creating unique content and seeking out unusual, interesting and relevant information on their area of interest.  By regularly checking in with several, say five, each week, you can update and refresh your knowledge and select pieces that you'd like to share with your audience. Bookmark your favourite posts, save them in somewhere like Evernote or Pocket, and write a short round up of what each blogger has said that week/month that you like or you think is relevant to your audience.
4. The "best of" collection
A great way to fill your blog with visual content (that you don't have to make and pay for yourself) is to collate a "best of" collection – these can be made up of things on social such as: best of Instagram campaigns like the Huffington Post recently did, or best YouTube videos which Time magazine covered or best of Facebook campaigns which Econsultancy regularly does posts, Your 'best ofs' can be anything that catches your eye and has relevance to your subject matter. Lots of big brands are spending vast proportions of their marketing budgets on highly visual social campaigns that you can collate and showcase in your blog. You just need to find them.
5. Stats and facts
Researching and bringing together a collection of stats and facts about your industry is a good way to curate content. Pulling it altogether in one place makes it easy for your reader to digest. Better still, if you can create a simple visual infographic with the information you'll have just created a unique piece of sharable content. There are tools on the web which enable you to do this for free. Here creativeblog.com has selected 10 that you can use for free. Once you've created the infographic you can always write a blog post about the information you've found out about… which doubles your output for a single piece of research.