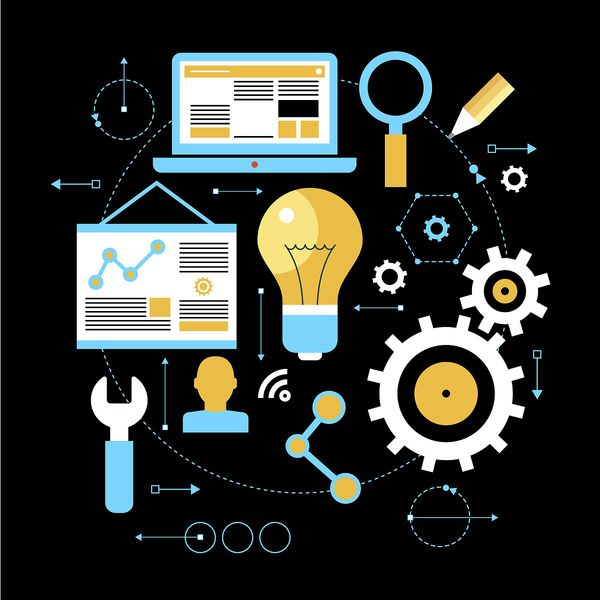 Whether you're a seasoned pro or a new comer to the content marketing world it's great to take stock and refresh your approach. Here we give you 6 ways how:
1. Remember to stop talking about your brand
There's always a person at a party that you want to avoid – the one that always talks about themselves. They're so boring. So are companies and brands that only talk about how great they, their products and services are too. Why not take a pause and listen to what your audience are saying? Using tools like Radien6 (a social media monitoring platform) you can find out what your audience are talking about, things they like and start delivering what they want. This great two-minute film on YouTube called the "Break-up" sums it up nicely when the consumer asks the brand for a divorce saying: "I've changed, you haven't. We don't even hang out in the same places anymore."
2. Be yourself
Corporate speak is the death of brands and turns consumers off – especially the millennials. Say no to buzz words on your site. Create content with a personality – something that shows there is a human face behind your brand. People are more likely to engage and connect with you when you drop the formalities.  The organic food and drinks company, Innocent, voted the most "social brand" of 2012, does this brilliantly. Its open door approach to communication - whether they are inviting people to call them on the "banana phone", to visit them at "Fruit Towers" HQ or to Tweet them shows them being themselves and their customers love them for it.
3. Use the social channels
Create compelling content that is easy to share via social networks. Embed social shares (Twitter, Facebook, LinkedIn & Google+) into your emails, PDF files, websites and blogs. But more importantly create content especially for these channels. If you're a company that sells to the consumer use compelling visuals on Pinterest, Instagram or Facebook to engage with your customers and drive them back to your site. Fashion brands like Selfridges, ASOS and Burberry regularly post photos of latest products, behind-the-scenes pics from photo shoots and user generated images on Instagram. For a more a quirky use of the platform take a look at Intel.
4. Help more people
If your content is not useful or entertaining, then it's not worth doing says the social media guru Jay Baer in his book Youtility. Take the prolific rise of the moneysavingexpert, Martin Lewis as a good example of how to do this. His site was driven by a passion to help people get a better deal when buying financial services. The 5 million weekly subscribers to his email is a testament to his success in helping people do this. All the successful content marketing strategies are underpinned with a mission to help their customers live better lives – be it richer, healthier, happier etc. Your blog should do this too – no matter what your industry you're in. Positioning your business as a trusted source will win your customer's heart.
5. Reposition your existing content
Not all content has to be created from scratch. You can reuse existing material in several ways – a written Q&A can be re-worked and filmed. You can publish a podcast, release the full text transcript or turn the words into a blog post. In their book, Content Rules, content marketing experts Ann Handley and CC Chapman say: "deconstruct that whitepaper and create and array of info snacks that you can sprinkle across the web." In doing this you create a "content ecosystem".
6. Be bold, be brave
Thinking and acting like a publisher takes courage. But it's nothing to be frightened of. Take time to experiment with the content marketing tools out there such: videos, blogs, photos, webinars, whitepapers, ebooks, podcasts and so on. Find your niche, be creative and have some fun with it. Publish your content on various channels – such as Facebook, YouTube, Pinterest, Instagram, LinkedIn or your blog. It's worth trying something new every week...until you work out what content works for which campaigns. Make sure you analyse and measure what is working – tools such as Sprout Social – are very effective at helping you do this.