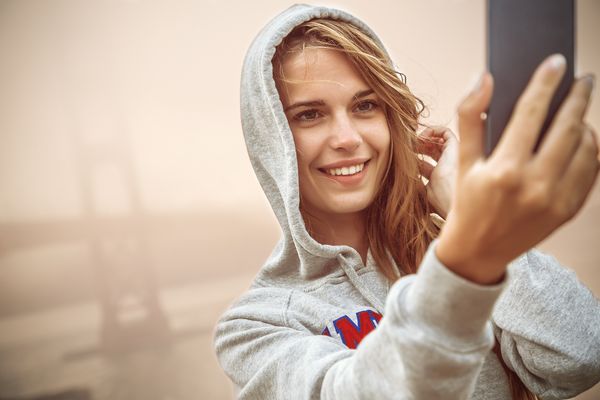 As Instagram reaches a record number of monthly users we pick four brands that are rocking this social network and look at why they've been successful in gaining followers.
Instagram now has 200 million monthly active users that share 60m photos a day. The photo and video sharing social network announced in March 2014 that 20 billion photos have been shared since the site's inception in 2010.
This rapidly expanding network, which was acquired by Facebook in April 2012, is growing at a rate of 50m users every six months making it a mighty force to be reckoned with. Recent features include added support for Windows Phone, Instagram Direct (a private photo sharing feature) and video clips of up to 15 seconds.
Billed as a "fun and quirky way to share life moments with friends" Instagram has been an instant hit.  All users have to do is snap a photo on their phone, choose a filter to add to the image and post it on the social network – which now includes uploading onto Facebook. Here friends can like, comment and interact with the picture.
Marketers have been quick to jump on this social phenomenon and the network has become an integral part of most social media campaigns. In a recent study of the Fortune 500 companies in the United States 123 have an Instagram account with 91% of these being active on the network in the last 30 days.
Starbucks, with a pioneering approach to social media marketing, was the first of the Fortune 500 to incorporate Instagram as part of its marketing mix. It posted its first filter photo to advertise its "pick of the week" – a free video clip of cartoon Charlie Brown – in December 2010. It has gone on to master the art of Instagraming gaining a massive 2.4m followers.
Taking a glance at the Starbucks page it is clear that the coffee giant has put a lot of energy, thought and creativity into honing its image on this site. It is a success because its posts capture moments in time that resonate with its followers whilst being discrete with its branding/logo. Take a recent image of an aerial view of words carved in stone that aptly says "would you like some (image of a frothy coffee) with your rain" next to a pair of green wellies. This is a perfect sentiment after such a wet Spring.
There are many more brands using Instagram to great effect too and here we've highlighted another three:
Adidas Originals: 1.8m followers
Of the two Adidas Instagram accounts the Originals has the larger number of followers and it's easy to see why. The company account carries standard images of its products while the Originals account shows images of cool people wearing their products – from DJs, dancers to real people. Its shots and videos capture the spirit and personality of the brand – from supermodel Cara D modelling its latest trainers, to a 'sneaker collector' talking about his Adidas shoe collection to a random party goer in Rome wearing a branded tank dress.
Red Bull: 1.3m followers
It's no surprise to see, from a brand that paid a skydiver to jump 128,000ft from space and has a tagline of #GivesYouWings, that this account is packed full of images of high-adrenalin sports, stunts and people pushing themselves to the max. From bikers, runners, surfers, skaters and jumpers - the drinks giant has set its stall firmly in the fast and fun bracket – aligning its brand imagery with those living life on the edge.
Intel: 13,714 followers
For a brand that doesn't directly sell its products to the public having 13+ thousand followers is pretty impressive going. Its quirky imagery focuses on its love of innovation and discovery - after all this is the brand that powers the technology inside our computers, tablets and mobiles. Its Instagram account focuses on displaying the sharpest minds and brightest brains – and importantly doesn't try to compete with the computing and mobile trend setter, Apple. During the 2012 London Olympics it posted a picture of a Lego man wearing an Intel shirt doing the high jump over a pen with the strapline #intel keeps raising the bar. It was a good demonstration of a brand tapping into current affairs with a touch of humour.
What these companies all have in common on Instagram is their ability to show the human side of their brand – reaching out and touching their followers emotionally – be it making them laugh, feel nostalgic or connecting with a current news agenda. One thing to learn from these success stories on Instagram is to recognise that this network is all about image, profile and personality rather than blatant product display or links back to a commercial site.