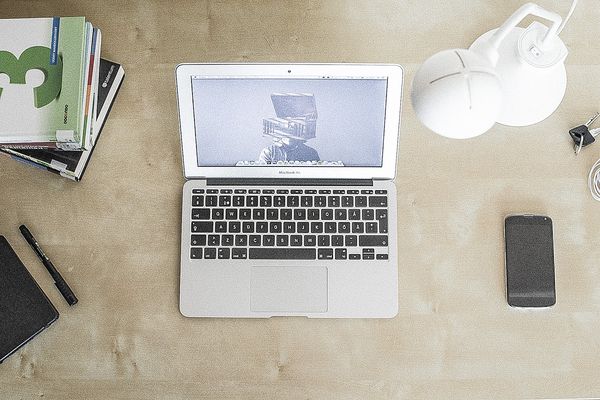 For publishers of content having a responsively designed site is more than about pleasing Google's algorithms, boosting SEO or abandoning a two URL strategy (one for desktop and one for mobile). Yes these are some of the positive outcomes, but more importantly content just looks and feels better on a responsive site, whatever the device it's being viewed on. In our modern world, where there are multiple ways to access the net (be it on a PC, laptop, smartphone, tablet, console, TV, watch, wristband and with new tech being created all the time), viewers want a smoother, more fluid transition when they're interacting with brands – regardless of the device they're on.
The editorial giant The BBC, which receives nearly half of its 115 million weekly visits to its news site from mobile devices, launched its responsive site last year in 2014. It said that from now on all of its new online products will be mobile first so that it can "offer the best experience possible to our audiences, no matter what combination of device, browser, connection etc... they are using." Other media outlets are following suit. The latest to roll out a truly responsive site is The Guardian, which launched at the end of January 2015.
Here we take a look at why the Guardian's creative director, Alex Breuer, chose "responsive" over any other web design and how this has improved their reader's experience online as well as enabled their journalists to create new types of content. In a podcast interview (with responsivewebdesign.com founders Karen McGrane and Ethan Marcotte) Breuer spoke of an 18 month journey that he and his team took to modernise the Guardian's site (it was last relaunched in 2007). It's gone from offering readers multiple content platforms (it had an Android app, an iPhone app, an iPad app, mobile website & desktop site), that were all being produced in different ways and all had a different look and feel to them, to one "fidelity of design and familiarity of interaction in content forms".The change has given its readers, who were accessing its different platforms at different times of the day, brand continuity.
From Breuer's comments on responsivewebdesign.com and from the Guardian's director of digital strategy Wolfgang Blau's article on the redesign we've picked out 9 benefits of The Guardian choosing a responsively designed site:
Benefits for the readers
An intuitive view: It's enabled the Guardian to break down traditional subject structures that it used to use to categorise its content to offer readers a more intuitive perspective. Stories are now more compact, and there are more visual clues about each story's relative importance and its editorial tone - i.e. whether it is a breaking news story or a live blog, a piece of analysis, a piece of opinion, a feature or a review.
Visuals have been prioritised. Videos are no longer tucked away and treated as separate pieces of content. They, along with images and interactive elements, have taken centre stage. Reflecting the new way people consume news.
Reader's views are more prominent: The new style site allows readers to comment in the first screen, rather than pushing them onto another page. This acknowledges a key content trend of giving readers a voice, which in turn will enable people to become more engaged. Plus this enables the Guardian to keep the conversation its readers are having on its site.
Breaking news and live updates: The live blogs and up-to-date, to the minute reporting, is now carried in two ways – there's a bullet point list for a quick scan reading (for those on the go & on their mobile) and a separate list of key events that details what has happened since the reader last visited that blog (better for those on desktop-type devices). 
Personalised content: In a nod to the personalisation trend that marketers have been using for some time the new site's navigation contains a personalised element. It directs readers to the areas of the site they go to most often. They've included a preferences page which enables readers to edit or to deactivate these personalised links.
Faster content: the speed with which a reader can access the content has increased dramatically (much better for mobile users) and is part of the core way the site has been developed. It has restricted unnecessary JavaScript on the site which has enabled this to happen. The new site also has truncated copy, especially for mobile viewers, to stop readers having to spend a long time scrolling through the article.
Better for the content creators
1. New ways of storytelling:
The new format and layouts have been adapted to keep up with insights the Guardian team found about how people were consuming their content. They have given their content creators, journalists, film-makers, podcasters and photographers new ways to bring their stories to life. The new format is helping to re-educate journalists about the power of short form content and is enabling them to experiment with new, visual styles of reporting. Editors & writers have been encouraged to think web-first when starting to create their stories (rather than print first which is a mentality that has dominated the industry for almost 200 years!). The new technology, which the Guardian has built internally from the ground up and spent millions on, has forced a mind-shift within the organisation. Using the in-house specially designed technology, Composer, journalists can now write their copy, insert visuals and interactive media alongside their piece – creating a more interesting package of news. The unique nature of this tech allows journalists/editors to do all this remotely – away from their desks – if needed. This will enhance the Guardian's delivery of breaking news stories.
2. Future technology:
Breuer and his team recognised that new and future technology will change the way people consume content. Its new site has been built with the capacity to accommodate this. Breuer said that reading an article form on the likes of Google Glasses isn't very exciting. The new site has been designed to host more audio or short form videos for when new types of tech become more mainstream. Consumers of content on new forms of tech will not want to read but will prefer to be 'alerted' to stories – this will ultimately shape the style and type of content that the Guardian journalists will produce.
3. Faster content:
The dynamic layout promises faster stories – but also more dynamic copy. The flexible layout, says Breuer, allows editors to "show change, show aliveness, show a really dynamic change or importance of an individual story over the course of a period of time, either as its presence changes or as it moves through the architecture of the site." The responsive nature of the new site lets the editor boost an image or headline as the story evolves as part of an editor-curated layout system. Speed has been the core foundation and building block of the new site – conscious, Breuer says, of those still accessing the net on a 3G connection on their phones when out and about. Any animation tools, differing navigation and some amount of Java Script have been removed to keep the site as fast as possible. Breuer says: "We've really been quite brutal in what we do and don't choose to bring to life in that way. Because we know that compromising speed is a fundamental compromise to the overall experience of the whole site."