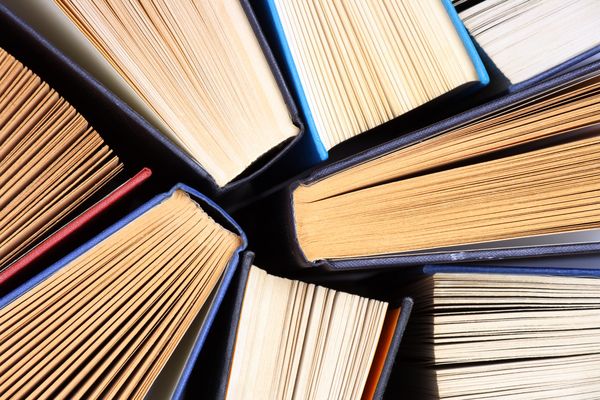 Content marketing techniques that are being used by the big brands are not out of reach for SMEs. Smaller businesses operating on limited budgets can take the DIY/in-house approach and are often more successful as a result. So if you're in a marketing team of one or your department has big ideas on restricted funds, thinking creatively and using your own resources can really work. But, we all need a little help and the following books will give you the impetus and guidance on how you too can create a blog, write an ebook or implement a successful social media campaign.
Here we've chosen five of, what we consider to be, the best, most useful resources out there to get you started on your content journey.
On Writing Well by William Zinsser: Every content creator needs to know the basic rules of thumb when it comes to writing. And this book will teach you all you need to know about writing non-fiction. Now in its third edition (it was first published in the 1970s) – it's an oldie, but a goodie. In the words of Zinsser himself it's designed to teach you how to 'write about people and places, science and technology, history and medicine, business and education, sports and the arts and everything else under the sun that's waiting to be written about.' Zinsser, now in his 90s, tried his hand at all kinds of writing. A journalist, author, lecturer and latterly a blogger, he imparts a wealth of knowledge in this book. It's instantly readable and like having the writer, editor and teacher as a trusted friend in your home.
Content Rules by Ann Handley & CC Chapman: What these American gurus don't know about content marketing isn't worth knowing. This book gives you the low-down on everything you need to start creating content today. It covers how-to guides on blogging, podcasts, videos, ebooks, webinars and gives you the reason and justification for going to all the effort (if you're having to convince the boss). It is packed with real-life examples that you can take-away and re-use in your own business. It's a practical how-to manual that will guide you through the steps to transforming the way you market your business.
Youtility by Jay Baer: Internationally recognised and New York Times bestselling author on content marketing, Jay Baer's book is packed full of simple to implement advice. He's turned traditional marketing wisdom on its head and said successful 'content marketing' comes from giving your customers what they want – consistent advice, guidance and empowering them to make choices. This can come in the form of how-to videos on YouTube like the ones done by Geek Squad, fliers distributed like Taxi Mike's bright yellow guide on where the locals eat, drink and hangout in Alberta or Vanderbilt University Medical Center free app that allows expectant Mums to time their contractions. His premise is content doesn't require huge budgets – but just innovative ways to ease your customer's pains.
100 Content Marketing Examples, by Joe Pulizzi. Ok technically this isn't a "book" but it's created and curated by content marketing mogul, Joe Pulizzi and jam-packed with great examples of content marketing in action. Pulizzi has selected a range of industries of varying sizes to include in this guide. It illustrates the point that you don't have to be working in one of the sexy B2C brands for content marketing to be effective. It gives you checklists, tips and links to additional resources to help you formulate your own content marketing plan.
Content Marketing by Rebecca Lieb
This hugely successful digital marketer has imparted her knowledge and wisdom in this easy to read book. The premise underlying everything she says is how you can think and act like a traditional publisher, but online. She covers why content and SEO are now partners in the online ranking race and how you can maximise your website's presence. She shares tips on how you can reuse existing content, analyse where your content gaps are and how to listen and respond to your customers needs.  Follow her insightful blog on social media trends and marketing tips.