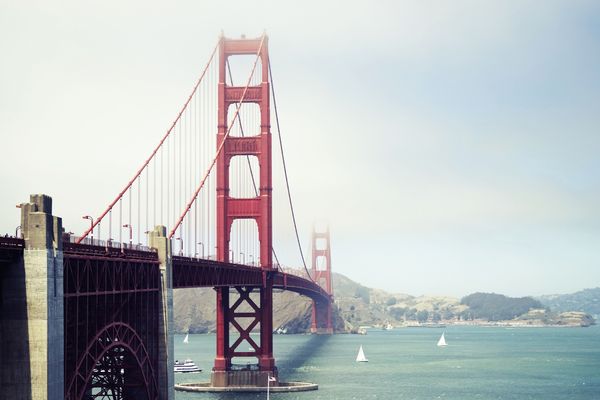 The marketing world has fully embraced content creation this year and come up with some content gems. Here we've selected some of our favourite examples of content and social media marketing from 2014.
Blog
Discover Great Britain has bucked the conventional tourist information site by using Tumblr to host its blog. It is fresh and engaging and a visual feast. It features Vine videos, crisp and clear photography combined with interestingly written blog posts. Instead of offering users a choice to explore Britain by region it allows tourists to decide where they should go based on the type of activity they want to do: from fashion, food, music, adventure, culture sport, history, outdoors etc. It encourages users to upload their own content in its 'submit' section. Here visitors can add their own images, photos, photosets, gif sets or cinemagraphs of the "outstanding places, glorious landscapes or exhilarating experiences of Britain" they have been to.
Content campaign
Last minute.com has again come up with a fantastic piece of content marketing with its 100 things in London inspiration site. It's a pocket guide with a difference. Designed for mobile (it uses geographic location based tech to offer tourists unusual places to visit in the area they are in right now) it has fantastic visuals. This is everything content marketing should be: fun, easy to use and informative. The home site displays beautiful visuals, both photos and old sketches or Victorian posters, of off the tourist trail places to see in London - for example a mural on a wall in Hackney Wick, inside the Horse Guard's hotel with its brilliant staircase or finding one of the last of the remnants of a 16th Century priory in Clerkenwell. One click on the image and it offers a snippet of info about what it is, where it is and how to get there.
User generated content
Virgin Holidays Florida really captured and capitalised on the nation's love of posting and boasting when it created Florida Uncovered. It asked its fans and followers to share their moments of fun in Florida along with their travel tips about this popular holiday destination. It is a great piece of user generated content incentivised by prize – an all expenses paid trip to Florida. It had hundreds of users upload their photos, blog posts and pulled in their Tweets with the hashtag #FloridaUncovered.
Twitter
Hats off to Waterstones for turning a PR disaster into a marketing win, all within the same week. Little did the American tourist from Texas know that being locked in a bookstore in central London and tweeting for help would capture the imagination of a nation and inspire a real life (voluntary) lock-in. When David Willis tweeted: "Hi Waterstones, I've been locked inside of your Trafalgar Square bookstore for two hours now. Please let me out." thousands of people responded, retweeted and claimed they would love to be in his position. Fast forward a week and Waterstones, teaming up with AirBnB, offered ten people (plus partners) the chance to have a sleepover in its London Piccadilly store. All the entrants had to do was say which book they'd like to read if they were locked in for the night.
Vine
The simple, but effective Vine created by British Airways  of edited together footage of popular destinations such as Rome, Paris and Barcelona was made to look like it was created by some of their customers. The 7 second Vine clip gives the well travelled the chance to spot which favourite haunts from the European cities have been included.
Instagram
The Sydney-side Watsons Bay Boutique Hotel has an Instagram account oozing with interesting content. The exclusive harbour side retreat, which has panoramic views of Sydney, includes their own events, mouth-watering food and drink they offer in their ultra cool Beach Club, plus images uploaded from their customers.
Video
Branching away from branded film the British Filmmaker Philip Bloom demonstrates why he is one of the best videographers in the business with his five minute take on Thailand's island of Koh Yao Noi. Shot by using a drone and hosted on Vimeo this film really captures the spirit and magic of the tiny island.  To accompany the video his blog gives wannabe filmmakers a blow by blow account of how he made the film, which equipment he used and editing techniques too.
Facebook
Abercrombie & Kent, the British luxury tour company, packs its Facebook page with stunning imagery, adventures of their staff and travel related content. They post interesting snippets of little known facts about various destinations that they travel to – the latest was a Halloween related post about how Mexicans celebrate Dia de los Muertos (The Day of the Dead) instead of Halloween. It has travel experts sourcing unique content whilst on tour plus promotes its charitable efforts in less developed countries.
Pinterest
The Mr & Mrs Smith Pinterest board is brimming with ideas of where to go. It has 82 boards filled with hotels, spas, glamping sites, wedding venues and fab places their team have visited too. This luxury boutique and luxury hotel provider has really maxed out the benefits of this social site which largely attracts female followers.