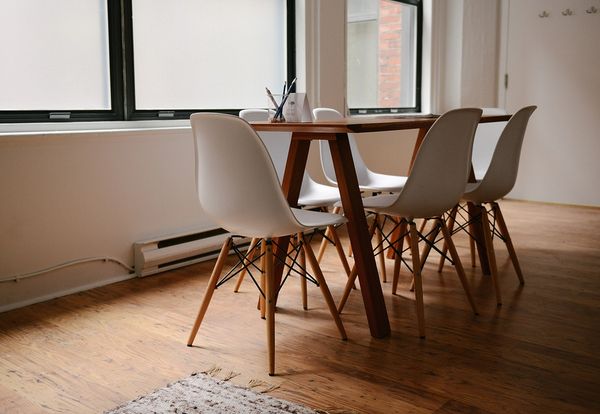 Retailers are embracing their new social roles. There have been some amazing social campaigns in the last six months. Here we pick five of our favourites
1. Reebok's 'Hunt for the Pump' Instagram campaign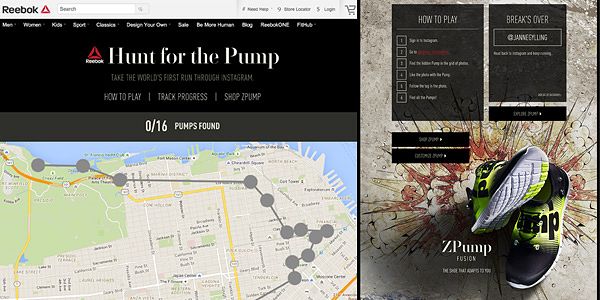 In April Reebok launched an exclusive Instagram game which allowed followers to virtually run through San Francisco for a chance to win a pair of Reebok ZPump Fusion trainers. 'Hunt for the Pump' took Instagram users on a virtual tour through major landmarks. Within each picture there was a hidden pump ball. Once users found it, they had to like it and it would take them on to the next landmark. A spokesperson for Reebok said that they wanted to have some fun and reward the running community. The social campaign was a good way of raising the profile of the brand and promoting its running shoes.
http://fitness.reebok.co.uk/hunt-for-the-pump/
2. Pret A Manager's hot food tour around Britain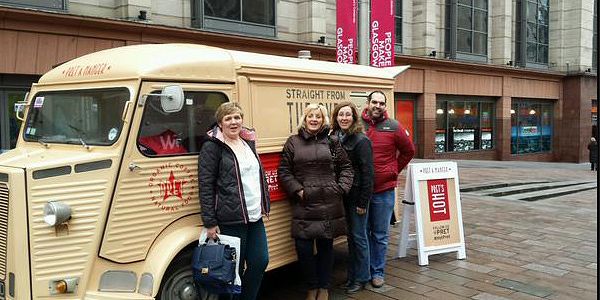 The British fast food company Pret A Manger took to the roads in a fully branded Citroen H van in February in a bid to promote its new porridge and quinoa rice pots. Its 12 city tour was heavily promoted on social (in a way that was reminiscent of the hit 2014 film Chef). On arrival in each city a local Instagram photographer was used to promote the whereabouts of the van and give the brand's Instagram channel lots of original images. The food company also used Facebook and Twitter, with the hashtag #HotPret, to reveal which major city they'd be appearing in the next day.
http://www.promomarketing.info/experiential/pret-a-manger-hot-food-tour-uk-roadshow/21436
3. Topshop's curated collection
On the back of London's AW15 Fashion Week in February campaign, British high street fashion retailer TopShop launched a joined up online/offline media campaign to engage with its audience. Wanting to capitalise on the Fashion week discussions being had on Twitter it hired eight outdoor billboard advertising screens in London and broadcast the latest trends it had gleened from industry influencers on that social channel. As a trend emerged Topshop created a hashtag – such as #colourblocking, #pleats or #utility and asked its customers to Tweet them using one of the hashtags – in return users were given a curated shopping list from its collection inspired by the trend.
http://topshop.isebox.net/londonfashionweek-aw15/
4. Domino's Tweet for a Pizza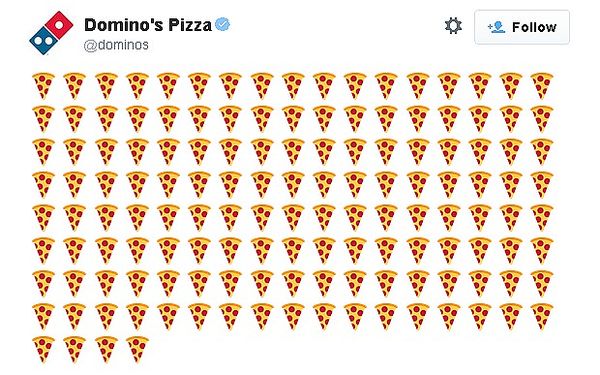 It's been a long time coming and it's finally arrived – the day you can tweet your order for pizza. Domino's Pizza has long championed the digital revolution (its tech staff have grown from 50 to 250 in the last decade). It has been experimenting with innovate ways to engage with its customers and this is the latest to hit its fans in America. The food company's CEO Patrick Doyle said that they'd got the process of ordering a pizza down to a five second exchange. This innovation makes them the first major player to adopt Twitter as a channel to place and complete an order.
http://www.telegraph.co.uk/finance/newsbysector/retailandconsumer/11601989/Now-you-can-order-Dominos-by-tweeting-a-pizza-emoji.html
5. The Net Set App by Net-A-Porter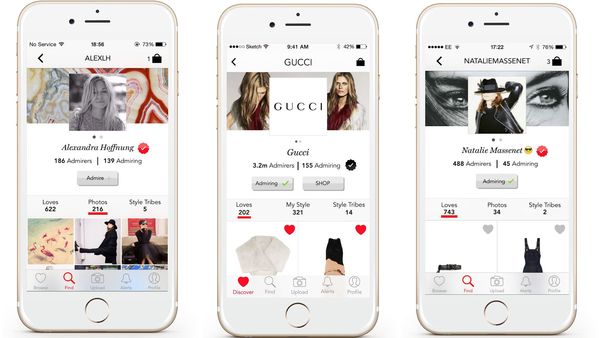 High end fashion retailer Net-A-Porter has launched its own invite-only social shopping network in June. The Net Set has set its sights on becoming the next big 'social network' in the fashion world promising to connect its users with their friends, brands, designers and style icons. The new app enables shoppers to buy any items of clothing or accessories they like within the content they see instantly. It also allows customers to upload images of themselves wearing their favourite outfits which the app will then find shoes and accessories that to match. It will also recognise the user's style and suggest a range of similar outfits that they may like too. Users are encouraged to 'love' products, 'admire' friends as well as share their snaps from Instagram here too.