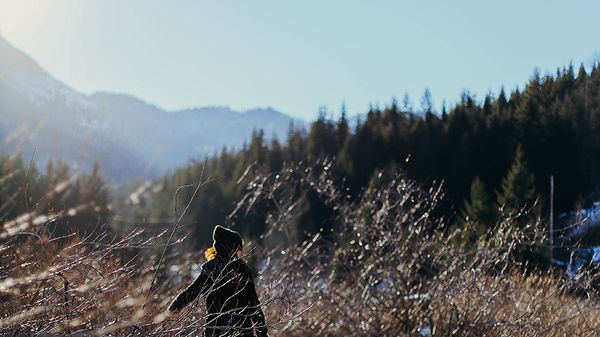 User generated content (UGC) has had the biggest impact on social media marketing in the last few years.  All the big brands are now using it to engage with their consumers - in fact, 25% of search results for the world's top 20 brands are links to UGC. But why are they going to so much effort? It's because UGC is so popular with social media users. It's been reported that fans of UGC are spending a staggering five hours a day consuming, watching and engaging with it. The video channel YouTube recently said that its UGC fan videos receive 10 times more views than other branded content. Another study has shown that UGC campaigns have proven to be 20% more influential on purchasing decisions than any other type of media. For social media and content marketers this is one trend that is here to stay.
Here we've picked some of our favourite brand campaigns from the last few years that have successfully harnessed and collaborated with their fans to create some unique, original and engaging content. 
2015 - Dr Martens #DIYDOC Instagram competition
This iconic brand knows how to engage with its loyal customer base. It has fully embraced UGC campaigns as a way of reaching out to its fans. In one of its most recent campaigns (February) it challenged its community to customise their own pair of DMs, take a picture of it, tag it with the #DIYDOC hashtag on Instagram for a chance to win a brand new pair of boots. Within a week they'd received 200 entries from all over the world.  The winning look had a fish & lotus flower painted on a pair of 1460 boots. Dr Martens was able to write about this on its blog, use the images on Instagram and gain greater traction with its digital marketing strategy.
2014 - Starbucks's White Cup Art Contest
The coffee shop giant, Starbucks, successfully ran a UGC design competition for its customers in the US & Canada last year. It challenged them to decorate a plain white Starbucks cup with customised art that would eventually become a limited edition reusable plastic cup in its shops States-side. It asked its customers to take a photo of their entry and submit the design through social media using the hashtag #WhiteCupContest. It sparked massive interest with Starbucks receiving almost 4,000 entries within three weeks. The campaign garnered a good deal of social media attention, increased their reach whilst giving the brand brilliant visual content for its Facebook, Instagram and Pinterest pages.
2013 - #LEGOXBelkin competition
This was the year that American consumer electronics manufacturer, Belkin, in a partnership with toy maker Lego created customizable Lego iPhone/iPad cases. Belkin set its customers a challenge to show off their imagination and creative flare by personalising their case. It invited them to tag an image of their customised case on to Instagram with a hashtag #LEGOxBelkin. It had thousands of responses from Europe through to Asia – with customers still sending their images today. This was a good example of how to use UGC to help sell new products as well as increasing brand exposure as the customers do the showing & telling and eventually selling to new customers.
2012 - University of Wisconsin-Madison's #UWRightNow
Back in 2012 the University of Wisconsin-Madison ran a UGC campaign via social channels with the aim of highlighting what 24 hours of university life looks like. The premise of the campaign was to provide a glimpse into the lives of members of the UW community — from present to past, near and far. Members of the UW campus were invited to submit snapshots, tweets, videos, or short posts describing a moment on campus they'd had that day. Starting at midnight on the day of the project, the university's communications department worked in shifts to compile and display select submissions on a micro-site. By 8 p.m. on April 18th, more than 3,000 tweets had been submitted using the #UWrightnow hashtag, and by midnight more than 1,000 submissions had been posted to the site. The result was an insightful look into the lives of hundreds of students, faculty staff and alumni as they were on April 18, 2012. This UGC was a great low-cost way for the university to engage with its stakeholders and community. It played into the hands of its students who regularly share and post on social media and encouraged those who hadn't yet been on social, from staff to alumni, to take part too. Including alumni was a great way of extending the reach beyond the university's campus.