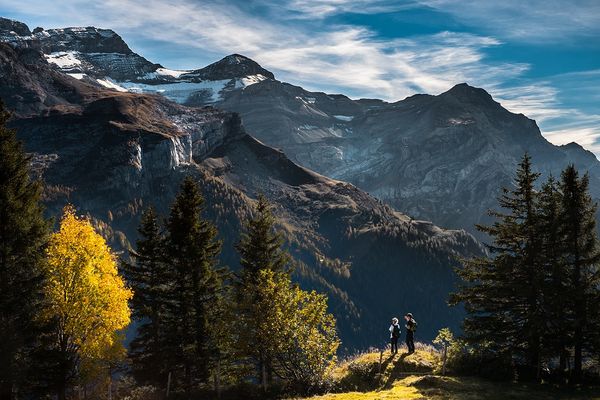 The reasons for creating content can vary depending on the nature of the brand and customer's expectation of a company says director of content for the European travel company Pierre & Vacances Center Parcs Group, Frederic Po. In an exclusive interview with Flockler he talks about his content strategy for both Center Parcs Europe and Pierre & Vacances and the increasing importance of the user experience online.
You've recently created two content platforms, evasionski.com & evasionmer.fr and are about to launch a third for Center Parcs Europe. What was the reason behind launching these sites?
For Pierre & Vacances the trigger was really an SEO led decision. We needed to publish more content that would be helpful for SEO purposes – in particular using words or themes that are connected to our business but not directly related to our ecommerce site. For example, those people looking for restaurants in Cannes ahead of the film festival or the best beaches to surf in France would not land on our ecommerce website because we do not talk about restaurants nor promote beaches – we sell accommodation. So we wanted to publish destination related content that we could link back to our ecommerce site.
But for Center Parcs – creating a content platform was a more brand driven decision. Center Parcs Europe is a concept, a destination in itself. People who stay with us don't come to go anywhere else. The reason we are creating content for this brand is because we wanted to share the Center Parcs experience with our customers before they arrive.
How do your Pierre & Vacances and Center Parcs content sites differ from your ecommerce sites? And do you have plans to integrate them into your ecommerce sites?
Pierre & Vacances and Center Parcs are big ecommerce websites and there's not a lot of content on either of them. Pierre & Vacances runs apartments all over France, Portugal, Spain and Italy – but most of them are in France and a lot of them are in ski resorts. The idea was to create a platform that could promote the ski destinations where our apartments are located. We already had some great content in print – guides about ski resorts, but we wanted to migrate it to digital so that we could leverage it in the online world.
For Center Parcs our content platform is not about giving information about the destinations. Our strategy is slightly different. The content is all about nature and things to do together with your kids outdoors. It's much more about giving our customers 'a bit of Center Parcs at home'.
The two current Pierre & Vacances content platforms we use are different from our ecommerce website, they have their own URLs. They're not integrated into the ecommerce website yet – this is something we want to change in the future. The idea is to have one tab on our main website like 'discover Center Parcs' or 'get inspired' that would take people to the content in a more seemless way. We are planning to do that with Center Parcs first and then roll it out with Pierre & Vacances later on this year.
Who creates the content for your sites?
It's mostly created by freelance journalists and we now work with an internal content team in Paris. Plus we aggregate some user-generated content as well. We use photos from our Instagram and You Tube accounts and we link up to the tourist office content too. We've started to get content from our resort managers who use the hashtag #evasionski (which means escape to the ski). If there is anything happening in their resorts – we've asked them to use the hashtag to promote what's going on which we then carry on our website.
Has it been difficult to secure a 'content budget' from your C-level executives?
New content has been seen as an SEO investment. We made the decision if we're going to create content for SEO purposes we wanted to create quality content. A few years back when the content was written solely for SEO it wasn't enjoyable for our customers to read. The second reason we've invested in content because we are more than just about selling accommodation. We want to promote the destination and all the things going on in the surrounding resorts to help our customers make their decisions about where to go on holiday.
For Center Parcs the content is about sharing an experience – which is not always easy to do when you're talking about product pages on a website. It's tough to give the customer the idea of what the Center Parcs experience is on a product page. The new Center Parcs platform will sit on the main product pages. Here customers will be able to see all the activities on offer to them at each location. The content will be specific to each Parc.
You've been working in ecommerce strategy for the past eight years with Pierre & Vacances Center Parcs Group what have been the biggest changes or surprises you've seen in this time?
There have been loads of changes. New travel companies like Airbnb – have changed the market especially for us.
There has been a huge increase in mobile and tablet users accessing our sites – which has forced us to change how we do our websites. The user experience on the web is becoming more and more important. A few years back the websites were not optimised – but now we are aware we need to create a smoother experience for our customers. We believe that the easier you make it for the customer the better the conversion rate is.
Having said that, if you have a concept like Center Parcs – it's not only about conversion – it's about the experience the customer has with the brand. People may say they'd have booked to go anyway (regardless of the online process) because they knew they want to go to Center Parcs. But for us we believe it's important to give our customers the experience of the brand on the web. When we launch our new site next year our ambition is that our customers have a better feeling about what it is to be at Center Parcs before they stay with us.