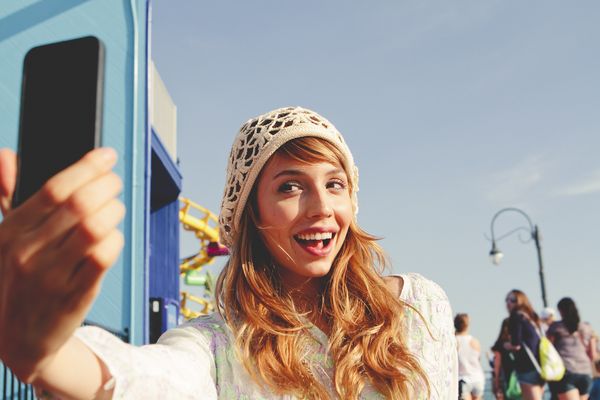 Snapchat Stories is the latest social networking phenomena to grip the youth market with 50% of teenagers in North America and Europe now using it. It's popular with the millennials (18-24s) too with 31% using it on a regular basis. Snapchat now has more than 30 million users who send 700 million snaps (photos) and videos each day. And on average a typical user checks their account up to 14 times per day.
So how does it work?
Snapchat Stories, which was rolled out in October 2013, builds on its original function by joining up multiple snaps taken in a day to create a narrative or story. Originally users took a snap or video, created a caption and sent it out to friends – who had up to 10 seconds to view it before it was gone. Once seen the image or video was automatically deleted (unless it was saved as a screenshot by the recipient).
Snapchat Stories now allows users to add images or videos to their "Stories" section (or feed) of their account – which they and their friends can see for 24 hours. They can add multiple images to their "Stories" throughout the day – creating a flipbook of moments – for their friends to see. Stories are live for 24 hours and can be viewed again and again in that period (each Snap in the story includes a list of everyone who's viewed it). Once the 24 hours is up they are automatically deleted.
How can marketers use Snapchat Stories to create content?
So how can marketers join in this conversation? Once you've created your account you need to incentivise users to follow you – like Chat Sports did – by offering people a chance to win tickets to a baseball game if they convinced five friends to add Chat Sports on to their Snapchat account. They got 150 new fans within 48 hours and then repeated the competition.
The marketing pioneers of Snapchat, the frozen yoghurt chain, 16 Handles got followers by asking users to send them snaps of themselves eating their products in return for a discount – for as much as 100% off, on their next visit.
But be warned, as deodorant brand Lynx found out, once on board it's a time consuming channel, and fans cannot be ignored – so you'll need a team/dedicated person in place to interact with the influx of messages and images you'll receive.
Once you've built up a following then it's time to create some beautiful content. Like on any social channel, it's got to be exciting, engaging and worth viewing – so make it quirky, incorporate some incentive to share or give your users an insight into your world.
4 innovative ways brands are using Snapchat Stories to engage their followers
World Wildlife Fund
The Don't let this be my #LastSelfie campaign on Snapchat Stories was designed to raise awareness of endangered species around the world. Inspired by the ethereal nature of the channel its disappearing snaps of endangered species symbolised the actual problem of what's happening in the wild.
GrubHub
The online food ordering company, GrubHub.com, used Snapchat Stories as a recruitment tool.  Its six image photo slide asked interested candidates wanting an internship to apply with a snap of their best doodle for a chance to be considered.
New Orleans Saints
Its team are using Snapchat Stories to give fans an exclusive behind the scenes footage, keeping them up to date on merchandise and revealing the new kit the team will be wearing.
HBO's "Girls"
Fans who added girlsHBO on their Snapchat accounts were treated to snaps from the red carpet of the show's third season premier in January. The team continued to delight fans with silly pictures of the cast and reminders about when the new show was going to be aired.