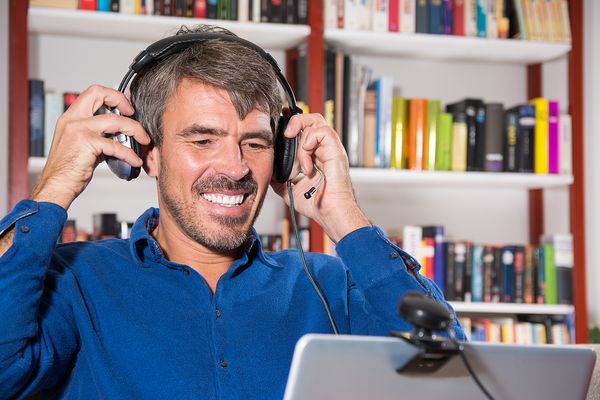 Google Hangouts are a great way of creating unique and original content for your blog. They have the added bonus of being live so your followers can engage and interact with you whilst you're on air. They are good at boosting your SEO rankings on Google too (Plus they are free!). These are just four of the reasons why you should try hosting one. 
Here we give you the practical low-down on how you can run a successful Google Hangout on Air.
1. Preparation
Like anything in life the key to success is preparation. Line up your panel of speakers (you can have up to nine people), prepare your topic in advance and plan what you're all going to say before you go live. If possible have a practice run so that everyone participating knows how it's going to work.
Other practical tips to do before you start:
Use your business page to promote the Hangout rather than your personal page
Link your YouTube channel with your Google+ account
Install the Hangout plugin (& ensure all your guests have done this too)
2. Create a new circle
It would be a shame to run a live discussion without having any followers watching, listening and engaging with you and your carefully selected panel of speakers. So you need to create a circle of people to invite.
To go about doing this you need to:
Search for the term closest to your topic of discussion in the "Communities" page on Google+
Click on the community that most relates to your topic & go into the news feed
Add people from the public members to your newly created circle (you can only add a certain number per day, so spend a week or so creating this circle)
3. Invite your new members to the event
You'll need to set up the event before you can invite your newly created circle to attend. Remember this invite will go out to all those in the Circle (so the more time you can spend adding new members to the Circle, the larger the potential audience for your Hangout). Those that accept the invite will be sent an email reminder shortly before the Hangout is due to air with a link taking them to your YouTube channel where the Hangout will be streaming live.
How to create the event:
Select the drop down menu "events" & click create an event
Add info about the Hangout such as title of event (make it snappy & enticing), date, time & names & bios of speakers
Create & upload your own eye catching banner to promote the event
Mark the event as "on air" (found under 'advanced' in drop down menu)
4. Create a blog post prior to going live
Your viewers don't need to have a Google+ account to watch your hangout (only those participating in the Hangout do). So the best place to direct people to watch your hangout is on your blog. Write a short synopsis of your planned discussion and embed a YouTube link to the Hangout into the blog post prior to going live.
How to do this:
Grab the YouTube URL of your Hangout (can be found at the bottom of your Hangout screen) embed this within the dedicated page of your blog
5. Going live
Your audience will forgive you if you make some production errors but not if your content isn't up to scratch. The whole point of hosting a Hangout is to create a piece of evergreen content that is live initially but can be edited, sliced, diced and reused again later on your blog. That said there are ways to minimize production errors whilst live.
Here's how:
Manage what your viewers see – click on the guest you want them to watch/listen to
Mute the microphones of your guests until they're due to speak
Take some screen grabs during the event to be used for post-production promotion
6. How to enhance engagement during the Hangout
There are some great tools to use during your Hangout that will enhance engagement with your audience.  There are two apps that are particularly useful – the toolbox and the Q&A app. The "toolbox" enables you to use the lower part of the screen to promote your business and the hangout topic.  The Q&A app allows those watching from Google+ homepage or YouTube channel to ask questions whilst you are live.
What to do:
To make the most of the Toolbox function create a custom overlay (640×360 transparent .png file) which can be uploaded via the hangout before you go live.
If you're asked a question via the Q&A app whilst on air – make sure you refer to the question and name the person who asked it in recognition of their contribution.

7. Post-production promotion
The great thing about using a Google+ Hangout on Air is that you can edit, replay and reuse the content at a later date too. Don't forget to promote your video through YouTube's video editor. And add your keywords to optimize your SEO and boost your Google rankings.
Next steps:
Seed out quotes from the discussion on Twitter creating a link back to your video content
Create a whitepaper based on the topic you discussed & promote on Linkedin
Ask all your participants & viewers to tweet a link to your video & to give you feedback