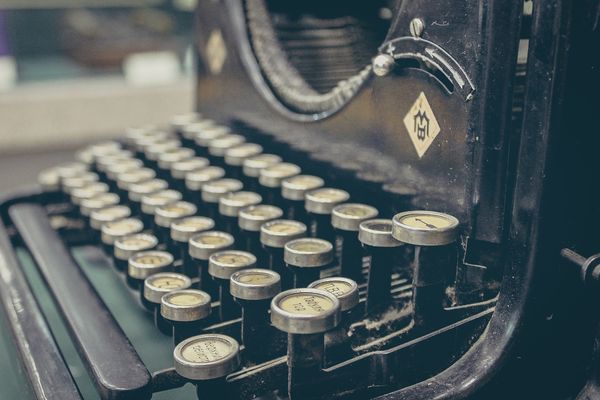 It's a fact that the best way to attract attention on social media and increase engagement with your blog is to use strong, bold and eye catching imagery to accompany each post. But there's a problem. It's a costly business due to the copyright rules that protect the artists' material. Signing up to one of many picture sharing sites can cost in the upward region of £100+ (€130) a month.
But there are ways around this. Many sites offer a free service if you register with them (they hope you'll sign up for a paid-for subscription if you can't find what you're looking for) or increasingly the artists and photographers themselves are cutting out the middle man and offering their shots for free on their own sites, you just need to know where to look.
Here we've selected 5 of the best sources of free images out there:
The world's largest and most prestigious image library, Getty Images, this year opened its doors to its online catalogue of 35 million+ images for bloggers and social media users to use for free (commercial users of Getty's library - including newspapers, television channels and advertisers - will continue to be charged). Its collection boasts an impressive selection of photos ranging from celebrities to iconic images of news and sporting events. Its new embedding tool will allow you to select an image that's "framed" with a code that links back to Getty's website. Its code, which can be cut and pasted onto any website, is similar to the tool YouTube provides for sharing its videos. Images cannot be resized and they will all incorporate a Getty Images logo, as well as a credit for the photographer.
The royalty free stock photography website, Dreamstime, offers customers a basic "free" searchable package of images from photographers from all over the globe. It's been going for 10 years and has 6 million registered users. It works by inviting fledgling photographers to upload their images fee free – so that they get exposure (magazines, newspapers and Fortune 500 companies use the service) whilst the blogger gets to use free images (which they have to credit when they use as part of the deal). The beauty is that thousands of new photos are uploaded by photographers on a daily basis. You can upgrade to a subscription service for more advanced searches and a wider collection of images – packages start from £131 GBP per month for 750 images.
This site is the brain child of New York photographer and artist Ryan McGuire. His pictures are of high resolution and can be downloaded and used commercially, for free (he adds new pictures each week).  His collection is eclectic, arty and out of the box, making his photos unique and very entertaining to look at. This is his hobby and his images really convey his passion for his art in every shot. For his day job he's a commercial graphic designer and web designer – so he's got a good eye for what works digitally. The best thing about this site is that you don't have to sign up. The one downside is that he doesn't have a search function or ways to select images based on 'categories'.
Picjumbo, which has only been going for a year, offers a free and premium service. The selection of free photos, under different categories such as fashion, food and nature (& more), are creative and interesting. The site has a good keyword search function so it's easy to find images that you are looking for. All these photos, which are all taken by Viktor Hanacek, can be used for commercial purposes – all he asks for in return is that you attribute his work. Victor is a web designer and offers all his high resolution photos at a good size (3888 px in wide).
The Italian photographer and graphic designer, Daniel Nanescu, has created a beautiful site packed with his amazing photography that you can use for free. He has categorised his photos from food, fashion, weddings, blurred backgrounds and more. His passion for his art is his reason for sharing it for free (plus he wants to get noticed too!). Working in the digital world himself he knows how hard it is to get decent images, at the right size without restrictions – this is why his pictures are perfect for designers, bloggers, web creators and social media marketers to use.  He does offer a premium service, at a ridiculously low rate of $5.50 a month, if you need a larger number of prints or a wider selection.