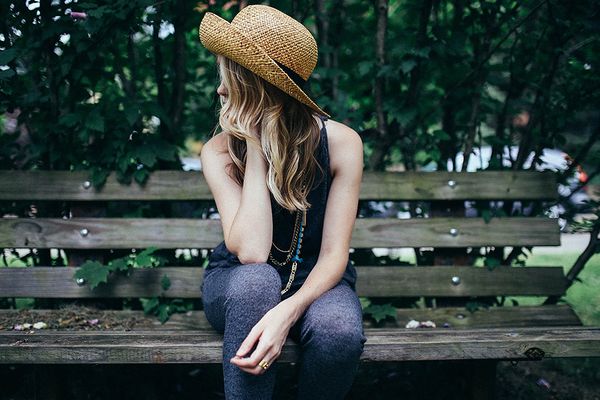 Becoming the leader of your community takes time. Rising to the top is a result of planning, preparing and perseverance. By following these seven steps you'll learn the art of online leadership and how you'll stay ahead of the competition.
Step 1: Create a culture of early adopters
Whether you're nurturing an early adoption culture within your organisation or reaching out to early adopters in the market – this is one of the best ways to lead your community. Internally, community managers will work behind the scenes in organisations to help colleagues get to grips with using social media effectively and communicating positive messages via these social channels. Externally they'll reach out to new audiences and actively seek out new social platforms to communicate with potential new users on. By establishing strong relationships with your early adopters at the onset will mean they'll go on to become your most loyal and long lasting users or customers.
Step 2: Start a blogging outreach programme
A blogging outreach programme is an effective way to grow an audience and network beyond your owned media. This is done by guest blogging on other high profile sites, commenting and engaging in public discussion forums as well as finding niche networks to participate in. Well known bloggers have large and loyal readerships and considerable sway in their field. Tapping into this existing audience on a regular basis, by creating targeted and relevant content for them, will enable you/your brand to become a trusted and valued source of information too. The bloggers benefit from receiving original, good quality content (that's free) in exchange your brand gets exposure to a new and wider audience.
Step 3: Engender brand advocates
Engendering a community of brand advocates is the elixir of any successful leadership programme. Brands that create a consumer focused community are more than one step ahead of their competition. Giving users, buyers and brands enthusiasts a space to own, chat and express their opinions is an invaluable way of harnessing their passion to your advantage. Allowing members to share their tips, give advice, voice their opinions and share their experiences of your brand empowers them. Brands that leverage their fan base by turning them into spokespeople – benefit from their fans' elevated status as the online community recognise these people as trusted voices or authorities on a topic.
Step 4: Innovate on social
By leading the way on social, such as creating funny, engaging or relevant content for fans, brands can grab the attention of existing users and ultimately earn more followers. Innovators on social create content that makes people say "wow, I've got to show this to my friends – it's so useful, funny, ridiculous, clever, laugh-out-loudable or really makes me mad". If the content is this good brands will be rewarded by an increase in social sharing (likes, tweets or reposting). But it's a two way street – the sharers need to be incentivised or compensated for their engagement. There has to be an exchange economy. Savvy users won't share if there's no reward.
Step 5: Humanise the brand
Abandoning marketing speak, acronyms and the formal language of business can break down the 'us & them' barriers that have been long created between brands and their customers. That kind of practice doesn't wash with the modern consumer anymore – people want to engage with brands that are on "their" level. The voice and tone of any communication from your brand needs to meet your audience's expectation. The customer needs to feel like they're talking to a trusted friend rather than a business when they engage with you – so the tone of voice on the blog, the customer service on Twitter, posts on Facebook or emails sent out needs to show the human face of your brand. This means you need to give your public facing employees the autonomy to express their personality (which often means recruiting people that represent what the company stands for too).
Step 6: Listen and learn from social chatter
Regularly listening to what's being said about your business and brand on social networks is the best way to stay plugged in to your user's needs, wants and concerns. As well as learning about their complaints you can start to gauge if or when they're tiring of your product or service. Tuning into your customer's sentiments will keep you on top of the current trends and give you an insight into target markets. By listening you can create content that addresses key industry issues, responds to expressed needs and help you deliver excellent customer service. Listening comes in many forms – it can be taking part in Twitter chats, monitoring industry forums, moderating blog and social media comments (& responding too) as well as looking at the metrics of who's reading what & for how long.
Step 7: Test new ground & find the new fans
Staying ahead of the competition is the best way to keep existing fans interested and engaged with your brand. This means constantly testing and trying out new platforms and fun ways to entertain or excite your fans.  But it's also the best way to meet new users and to catch the eye of early adopters. Being the first to successfully harness a new social platform makes your brand stand out as an innovator. Take for example the brands that were first to use Vine or Snapchat - they created a buzz in the online world. The early adopters were so excited by what they saw they actively reached out, engaged with them and spread the word about their experiences.