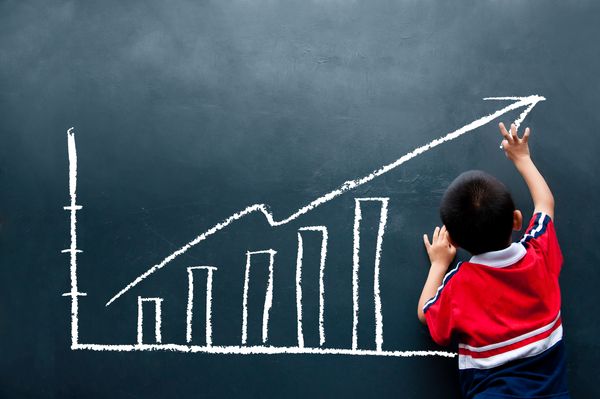 Measuring the effectiveness of your content is complex. Giving an ROI (return on investment) figure to justify your content marketing efforts is not that easy. Yes there are lots of companies out there selling metrics that can measure anything from engagement stats, social media presence or conversions. But before you invest heavily in some of these tools, ask yourself this question: what does success look like for me?
For some, success is an increase in the number of fans, followers and engagement on social media sites (leading to more traffic on their main site), or numbers of users reading/responding to blog posts, watching their videos going viral or people signing up for email newsletters. Or perhaps it can simply be an increase in sentiment towards their brand. But for many, the long term goal of content marketing is an uptake in demand for their service/s or products.
Regardless of what you want to measure there's no simple way in doing so – it takes a combined approach. Content marketer and social media expert, Jay Baer, suggests you break down your success criteria into four categories: consumption, sharing, lead generation and sales. By doing this your metrics can track your business objectives i.e. the reasons why you're creating content in the first place. In his blog he says: "content cannot be measured with a single metric."
Here we outline his four-pronged approach and give you some suggestions of tools you can use (some of which are free) to help you along the way:
1 Consumption metrics: how many people viewed, downloaded or listened to your content
This is the starting point and most common approach to measuring your content. You can use Google Analytics to measure page views and web traffic. KISSmetrics' simple guide will help you get started. YouTube has its own 'Insights' program which Shopify.co.uk has broken down into a 10-step guide on how to measure your video's performance. If you create whitepapers, powerpoints or how-to guides uploading them on to SlideShare or Scribd will allow you to track number of views and downloads. If you want to know who's talking about your brand on social media and how often, services like Radian6 or Sprout Social do this effectively (but for a price).
2 Sharing metrics: how often consumers are sharing your content with others
This allows you to track the sentiment about and the likeability of your content. It also enables you to monitor brand awareness and engagement levels. There are hundreds of tools that enable you to audit your 'Likes', 'Tweets' 'Retweets' 'LinkedIn Shares' etc. These companies, like Hootsuite, Sprout Social, Buffer (to name only a few) create data 'dashboards' that allow you to track social activity across all the channels – this saves you using one for each social media platform. Many give you a month's free trial before you have to sign up so it's worth seeing which style of dashboard you prefer before tying yourself in for longer.
3 Lead-gen metrics: how often content consumption results in a lead
This metric lends itself primarily to B2B content marketing. You will rely heavily on your CRM system to provide you with this data. Many of the CRM tools monitor your 'gated content' i.e. the pieces of content you have to sign up to access like an ebook, newsletter or blog subscription. They can track contacts, pipelines, sales funnels, email addresses etc. Sitepoint.co.uk has reviewed 5 of the top CRM providers (Insightly, Nimble, SalesForce, SugarCRM  & ZohoCRM) some of which offer a free service for small businesses.
4 Sales metrics: did your content make any money for you?
In larger organisations, where C-level members scrutinise revenue vs spend, this is the question most frequently asked. If you're an online retailer your e-commerce system should give you all the insight you need (time a customer spent with your content, what they did after they engaged with it, how much they went on to spend, did they come back for more?). But tools like Evergage can help to do this too (plus allows you to tailor content). Other companies like Marketo, Eloqua and Hubspot will record the content that your customers have consumed allowing you to put a value on each piece.
Whether you build one, some or all of these metrics into your content strategy you need to remember that content creation and sentiment takes time. The content you create isn't necessarily going to directly convert your customers, acquire you leads or make sales straight away. It's all about building familiarity, likability and trust for you, your company or brand. And, as Rand Fishkin (CEO of SEOMOZ) says in his Content Marketing Manifesto, your content must show a combination of something people will love, they'll want to share and that has inspirational or exceptional qualities to it.