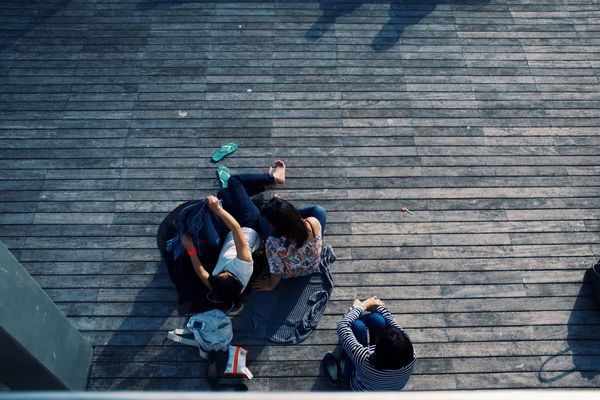 E-commerce is the fastest growing retail market in Europe. Sales are expected to grow from £132.05bn in 2014 to £156.67bn in 2015 reaching £185.44bn in 2016 says RetailMeNot and the Centre for Retail Research forecast figures. Its research predicts that in 2015 overall online sales will grow by 18.4% (same as 2014). In the US, online sales are expected to rise from $306.85bn in 2014 to $349.20bn in 2015 and $398.78bn a year later it said.  In the UK the average person is predicted to spend £1,174 in 2015, a sum that's up £100, or 9.6% from 2014. It makes Britons the most frequent online shoppers in Europe. They are followed closely by Germans, who are expected to spend £1023 online this year up from £890 in 2014, a growth of 14.9%.
The rise in ecommerce and change in consumer shopping trends has largely been attributed to mobile technologies, with the uptake in use of smartphones and tablets. Research has shown that visits to retail websites have been dominated by mobile devices said the recent IMRG Capgemini Quarterly Benchmarking Report. Some 52% of visits were made via a mobile, which is the first time these devices have overtaken desktop traffic. While 36% of UK online sales are now completed on a smartphone or tablet device – this rise to 40% for clothing sellers, the latest report revealed. Of sales completed on a mobile device, smartphones accounted for around 18% and tablets 82%. IMRG chief information officer Tina Spooner said: "Considering that as recently as 2010 mobile visits to e-retail sites accounted for less than 3% of traffic, this latest milestone represents staggering growth of 2,000% over the past four years." In a recent statement Managing Director of comScore UK Mike Read said: "The latest mobile data shows that consumers average nearly four hours engaging with retailers on their mobile devices each month, making smartphones and tablets critical channels for retailers to reach shoppers throughout all parts of the buying cycle."
We pick three of our favourite ecommerce sites
AO.com
Buying white goods and appliances is never that fun and is almost always confusing but AO.com, previously Appliances Online, has managed to turn it into a more pleasant online experience. Its site is regularly heralded as the 'best online shopping experience' by ecommerce surveys because it serves up what its customers want: easy navigation, easy product comparison tools, easy access to a live and interactive Q&A section and easy to see price matching against leading commerce sites like John Lewis, Argos & Curry's.  It has heavily incentivised its customers to leave feedback & share their views on the likes of Facebook (e.g. by offering things like a chance to win certain products etc) and has been rewarded – with each product carrying several customer reviews/star ratings and its Facebook page has more than 1 million likes. It's gone strong on content too with its lifestyle section 'AO Life' (it has 17 regular contributors creating fresh, relevant content).
Less of a traditional ecommerce site, more a clever marketing tool this website is the epitome of cool. This site has really captured the essence of the brand. Aligning itself with the arts and music world it carries news, videos and music tracks that it recommends from around the globe (it has even teamed up with a London jazz bar, The 100 Club, to put on music events). It has used user generated content to create its own art installation, Made by You campaign, in London's trendy Shoreditch (the brand asked fans to send in Polaroids of themselves wearing their "chuck" sneakers which a local artist has turned into an artistic map of London). The products pages are clean, easy to navigate and although you can't buy from this page (it tells you where the nearest store is to you instead) it does have an excellent interactive element – where fans can design (& buy) their own pair of trainers in the 'create your own' section.
If any brand is going to make you want to go hiking or camping, it's this one. It has ticked every ecommerce strategy box, and done it brilliantly. Its product pages are clean, and free from fuss with easy to read 'product details' and 'technical feature details' beneath its customer reviews section. The brand carries strong visuals with crisp photography and cool videos of its products in action on the ski slopes or mountain terrain. Elsewhere on its site it has built an excellent community – with the hashtag #YourMountain which carries content created by its customers and brand fans from videos, tweets and instagram images of them skiing, hiking or camping. It has an advice column – which carries tips on everything you need to know about adventuring in the great outdoors. It also has a dedicated blog & magazine, Hiking on the Moon, which is covers travel, outdoor sports and mountaineering stories from across the globe. And so much more…