Content marketing success depends on having something relevant to say that other people want to hear about. The good news for small businesses and marketers operating on a shoe string is that digital has changed the game plan and opened up creativity to everyone. Why? Because there's no cost barrier to entry. All you need is a website, Facebook page and a Twitter account to make content marketing work for you. These channels have given a huge number of people a voice and a place to express their opinions.
But be warned. Just because you can, doesn't mean you should. There are a large number of brands and companies doing it, and doing it badly. Take the big telecoms company, BT. It has come under fire from commentators lamenting the fact it has cast its content net too widely and that its website should focus on its core business, the internet and telecoms rather than fashion, celebrity gossip and travel.
Here we reveal three secrets behind the brands that have achieved content marketing success:
1. A content strategy
Before you write another blog, commission some photography or launch your next competition, stop. Have a think. Ask yourself, what are my objectives for my content? Am I trying to increase warmth and consideration for my brand? Am I trying to attract new customers? Retain existing ones? Or trying to increase the spend from my existing customer-base?
Whatever your answer, your content should deliver. It has to take your customers on a journey that leads them to engagement, loyalty or purchase. It's about listening to what they like and producing content that is relevant to their needs. 
A great example of a British brand, that started small and used content marketing to great effect, is the women's sportswear company, Sweaty Betty. It has created content that aligns to its core values of empowering women through fitness. It started out 10 years ago as a sportswear shop in London's Westbourne Grove and has just opened a flagship store in NYC this summer.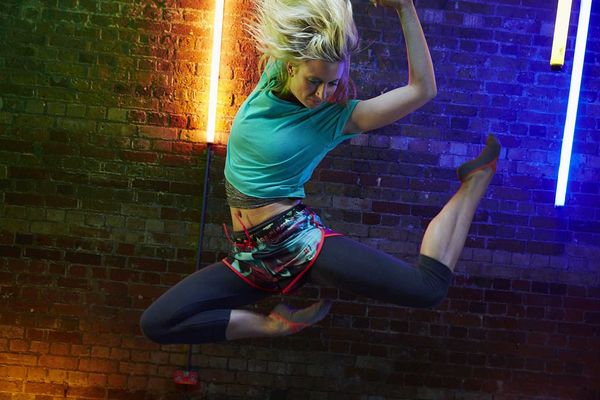 Its blog has interviews with inspiring women, its website is packed full of useful tips and knowledge about what to wear for each fitness activity and its shops host weekly free classes for members. Plus it was the first women's sportswear brand to display its products in a fashionable way.
2. Content that delivers your brand promise
Successful content marketing fulfils your brand's advertising promise. This means every piece of content your team creates must be aligned to your brand's objectives. All your team members need to know this promise and be on board with it to make it a success. So don't create content for the sake of it. A behind-the-scenes video may look good but how is it meeting your business objectives?
The award-winning content marketing publication, Sainsbury's Magazine, is a great example of demonstrating how content can deliver an advertising promise. At the beginning of 2013, in tune with the make-do-and-mend and thrifty trends of a recession, it launched the "make your roast go further" TV ad campaign.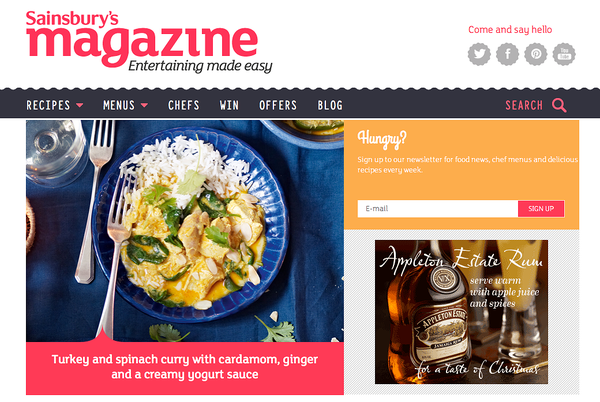 The content in the subsequent magazines showed readers exactly how to do this. It created unique recipes, had commentary from leading chefs on how to stretch your Sunday roast and the magazine went on tour around the country asking real people for their tips too.  The online edition carried step-by-step videos, food budgeting ideas and weekly meal planners. This campaign complimented and fitted into Sainsbury's overall ad slogan "live well for less".
3. Hire the best editorial person you can afford
Top content marketing agencies around the global and award-winning in-house teams have one thing in common – they have recruited or hired freelance journalists to create their content. Having worked in the tough – fast-paced publishing world journalists have a sound editorial knowledge. They understand what readers are interested in, what's newsworthy, topical and relevant to your brand. They can use their journalistic skills to respond to a rapidly changing landscape and produce great copy on a daily basis.
The fast-growing fashion brand ASOS knew exactly what it was doing when it hired the entire editorial team from the agency it was working with and brought them in-house. Its website, which was recently revamped, now gives greater prominence to its editorial, with its daily blog taking pride of place along the right-hand column on its women's and men's pages. Its social media efforts are second to none. Scrolling through its Facebook page it serves up what its younger audience is hungry for – celebrity images, the best-of lists and fashion tips. It has even created a free fashion magazine that can be delivered to your iPhone or iPad every month.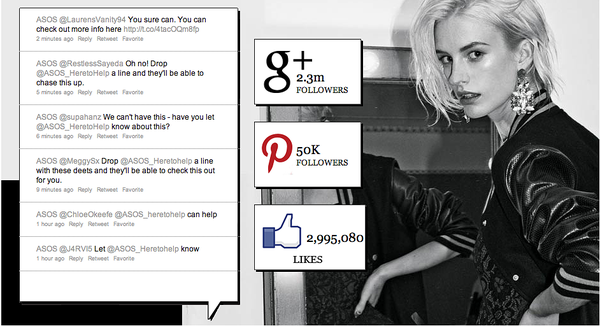 Not everyone can afford to buy-in a whole team of qualified journalists and enlist the help of large content marketing agencies. But, at a time when print news and magazine journalists are being laid off two-a-penny there is a surplus of good writers out there looking for work. Use your Linkedin network to find them!