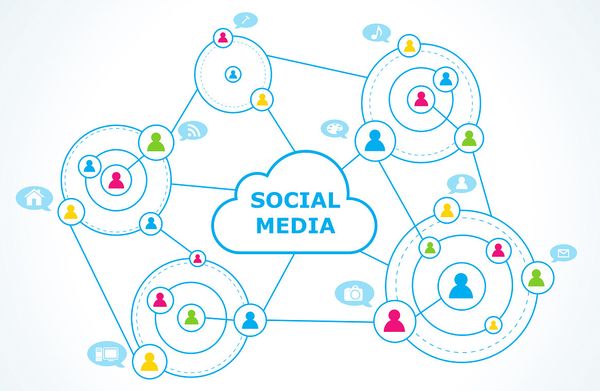 There are hundreds of social media marketing studies and psychological analysis' of why people share and the types of content they'll share. We looked into the most common reasons and found some surprising results. Here we've picked out eight of our favourites:
1 In-depth content is most frequently shared
Content analysts, BuzzSumo, researched thousands of articles shared socially and found that the longer the content, the more shares it got. Of the top 10% of pieces of content shared each article was between 3,000 and 10,000 words long.
2 Content with an image is twice as likely to be shared
From the same study as above it found that
3 Positive statements are shared more frequently than negative ones
A survey conducted by Facebook found that emotions shared socially can be contagious even without direct interaction or nonverbal cues, the researchers say. On average, about twice as many shared posts contained positive words (47 per cent) as opposed to negative words (22 per cent).
4 Given the chance people love to talk about themselves
A Harvard study found that people are never more happier than when they are talking about themselves. In fact up to 80% of social media posts are announcements about people's own immediate experiences. So give them an opportunity to brag on your page..
5 People like to feel part of a community
Australia's School of Psychology found that active participation on social media sites gives people a greater sense of connectedness. People will share content more frequently when they're part of a social group as it boosts their self esteem and sense of belonging.
6 Lists and infographics are most popular
There's a reason why we seen a flux in the 'top 10', '5-ways to' type articles on the web – it's because they're easy to digest and very popular with those reading on their mobiles. An infographic is almost three times more likely to be shared than a video, says BuzzSumo.
7 If a trusted source or person has shared
Bagging a retweet or 'like' from a top blogger or social media influencer (or organisation) can send your social media shares soaring. Research found that just having one influential person sharing your content resulted in 31.8% more social shares. Having three influential people doubled the number of social shares. And having five almost quadrupled the total number.
8 Tuesday is the most sociable day
Workers fresh from their weekend break are more likely to share socially during the 9-5 day at the office earlier on in the week. Tuesday is the most popular day, followed closely by Monday. Weekends tend to have much lower sharing rates (a third of Tuesday's rate).