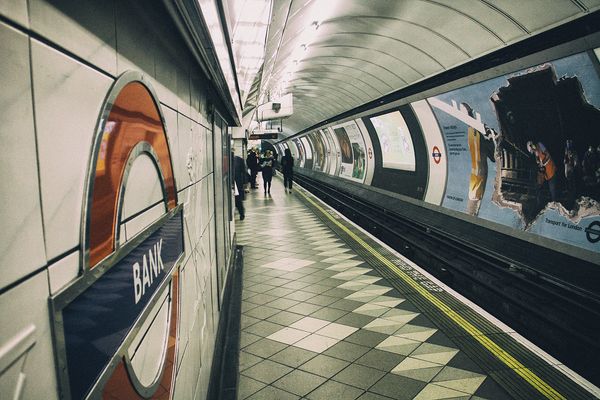 Better communication starts with a strategy. Working out your goals, the information you're trying to convey and who you're trying to reach are just some of the elements you need to consider when working out what you want to say.  For some, the strategy will be about focusing on building a particular audience. For others, the plan will be about carving out a territory or position in the market or communicating a change in brand direction. Whatever the purpose of your content strategy is we've pulled together five core communication trends that you'll need to include.
Listen to what your audience wants
It's only when you start to listen that you can give your audience something useful to them. This is the baseline of all communication. Your content should entertain, educate or serve a utility function. So remember communication is not about talking about you or your brand, it's about listening to your audience and talking about what they want to hear. Content marketing, as a communication tool, is a pull function (unlike traditional advertising which is an interruptive/push strategy) – people should want to consume your content rather than be forced to. So make it interesting and compelling to read/watch/listen to.
Create once publish everywhere
Do not create content for any particular platform. You just won't have the man power or resources to do this. Plus it is an antiquated way thinking. Effective planning means thinking holistically about what you're creating. This means not replicating but repurposing existing content to fit multiple channels. The best way to do this is to create a workflow that shows what's needed on your website, social channels and/or mobile app. Think of all these platform as equals, don't privilege one over the other. Shape your content to fit each medium rather than create specific content for each.
Be active on social
Brands that are heralded as the best communicators are generally the most socially successful too. In a world where "Likes" and "Shares" are hard won and easily lost those that create content that their consumers can relate to and want to share with their peers - be it entertainment, information or something that made their life easier/better – are outperforming those that aren't. Modern consumers, who have heavily invested in their social identity (by sharing photos, status updates and videos daily), are hungry to fill their social channels and are ready to be actively involved with brands they can relate to.
Create a culture of content
Organisations that have developed a 'culture of content' – where all staff are incentivised to contribute to the content creation process - are the most successful communicators. The ones doing it right have set up a system that filters comments, feedback and observations from the sales teams, customer facing staff right through to the product makers down to the content creators. They are also the ones that have invited employees from outside of the marketing teams to contribute to the content creation process – by encouraging them to blog or be active on social.
Measure for success
Better communication comes with understanding of who your audience is and what they want from you. Without knowing who they are, what their pain points are, where they congregate digitally and what content they like to consume (whether they want text, multi-media, infographics etc), it's very difficult to know what communication method is going to be the most effective for you. So if you're not measuring content you can't optimise it, you can't fix what you're doing wrong. There are lots of measurement tools out there and this recent research from the Altimeter Group (published last year) narrows down your options – it ranks all the vendors by their measurement capability. But remember there is no 'one size fits all' option.