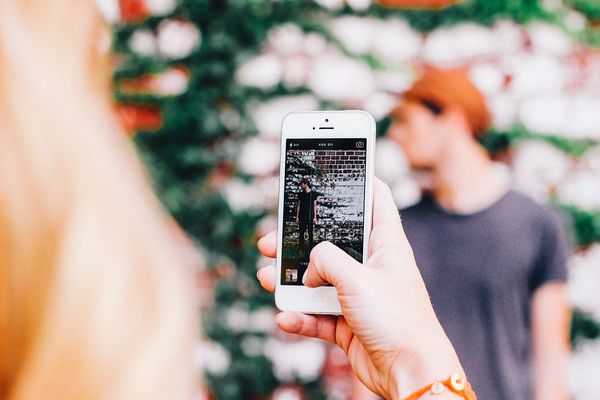 How far you go down the road of becoming a media company depends on your objectives and what business you're in. But regardless of these, like a lot of brands who don't consider themselves to be a media company, and at the very least you can adopt an 'editorial mindset'. Many leading brands are becoming more editorial in their tone and approach from the breadth and depth of content they create to the way they talk to people and the content they share. They've become chatty, open and not afraid to have a point of view.
Here we look at 10 of our favourites:
Asos
The online fashion retailer has honed the art of media. From its how-to videos, fashion news and inspiration style galleries – it has set the standard for creating a broad range of engaging content around its products. We particularly like the digital magazine which has the latest stars on its cover and the cute behind the scenes videos and images it publishes.
Cap Gemini
This management consultancy, has spiced up its content offering by launching the Content-Loop.com – a curated news site aimed at C-level executives. It mixes fresh with licensed content with to establish itself as a thought leadership on themes like 'cloud computing'.
Charity Water
Claiming to spend zero dollars on marketing this charity has used high quality content and social to grow its media presence. It is now the most followed charity on Twitter (with more than 1 million followers) and has more the 300,000 likes on Facebook. And it was one of the first non-profits to post video to Instagram (where they have 80,000 followers). Videos like this one, about giving up birthdays, have been hugely successful in reaching out to its target audience.
Converse
Wanting to be known for more than just their selection of trainers this lifestyle brand has really embraced its identity as a media player. Known for its originality, creativity and having a rebellious spirit it has crafted a platform for creativity and self-expression – both through the shoes it sells (a best seller is a blank canvas shoe that can be customized) and the Rubber Tracks music studio they've bought to help aspiring musicians record original music. 
Dove
This brand's Real Beauty content campaign, which has been running for a decade, not only sells a soap but the notion that women can feel beautiful and comfortable in their own skin. Each year the campaign morphs and new content is created within this theme. This year it was #SpeakBeautiful – encouraging positive discussion about women's appearance on social media. Another successful campaign was back in 2013 when it ran a series of 'Real Beauty Sketches' videos which touched a nerve and went viral.
Innocent
This drinks and food brand, which started back in 1998 at a festival, has been repeatedly named as the most social brand in Britain. It is hailed for its innovative use of communicating with its customers from its packaging like 'fun games to things to play while your food heats up' to genuinely inviting fans down to its headquarters at Fruit Towers. The innocent brand is on all the social channels where it posts illustrations, funny videos and photos (of cute furry animals and anything and everything in between) and has garnered a massive following.
Intel
For a B2B tech brand Intel has really captured its target market's audience with its quirky videos, packed Instagram account and for its hugely popular internet channel The Creators Project. Now in its fifth year the site and video content hub, which has showcased the work of over 600 musicians, designers, artists, innovators from Daft Punk and Michel Gondry to Ai Weiwei and Pharrell, has more than 380 million video views to date, with 450,000 dedicated YouTube subscribers. This is one of the most high-profile brands-turned-media companies.
Red Bull
This huge drinks corporation is as successful a content producer, with its own team of filmmakers, publishers, recording studios etc, as it is at making its core product the energy drink. This brand has its millions of fans hooked on its digital, mobile, TV, print and music channels – serving up content that depicts people pushing themselves to the max and doing everything in the extreme. It now even hosts an annual music festival which has had the likes of Eminem, Iggy Azalea and Lorde perform at.
Sainsbury's
The UK's second largest supermarket chain is a perfect example of a brand becoming a media brand. Their flagship title, Sainsbury's Magazine (now in its 20th year), is the UK's best-selling newsstand food title. It has also just launched a new food website called 'Homemade by you' – in partnership with the Huffington Post. It has lots of recipes and Buzz Feed-style food news and entertainment.
Sweaty Betty
This fashion fitness brand is so good at content because it has a crystal clear idea of who they are - brand that empowers women. This runs through everything from the way they speak, to the way their stores are laid out, to their beautiful photography, to their blog. They are consistent from beginning to end and that's why fashion conscious fitness fanatics love them.