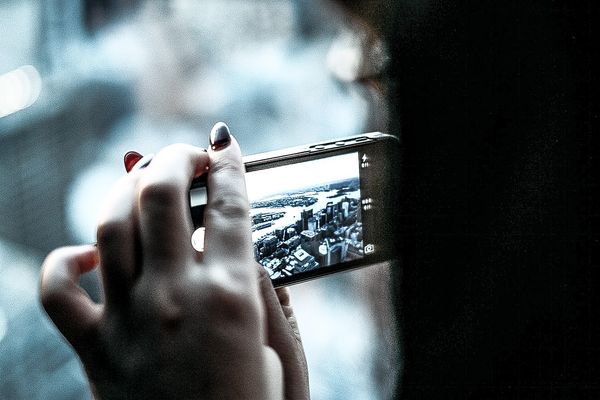 The number of people reading content on a mobile device is at an all time high.  Established British media outlets from the BBC, The FT, The Mirror, The Guardian through to new comers like the entertainment gossip site Digital Spy have all reported that now over half their audiences view their content on mobile and tablet devices. With 61% of U.K. adults now claiming to own a smartphone and 44% of households owning a tablet, according to Ofcom's latest Communications Market report, mobile is becoming the preferred mode of access for British web users. For content marketers this highlights the need to create content that is optimised for mobile and social consumption – such as short form content like quizzes, polls, mini video clips and one-touch easy to read stories.
The vast growth in people accessing the internet via mobile is not just happening in the UK. In Europe, Norway is leading the way on mobile connectedness with 63.5% of its population using a mobile device to access the web says research from the CMO Council. Over in the United States, Americans are using smartphones and tablet apps more than PCs to access the internet according to the news channel CNN. It says this is the first time that has ever happened.
Social networking and reading the news are the two of smartphone users most popular activities says Ofcom, which conducted consumer research in October 2014. The survey found that the Italians and Spanish were the most sociable mobile users -with more than seven in 10 people using their smartphones to access social networks in these countries. In the UK just under two thirds of smartphone users regularly visited sites like Facebook, Twitter or LinkedIn and nearly half (44%) now read the news on their mobile.
Such is the ubiquitous nature of our mobile devices we are now spending more time on them consuming media and communicating than we are spending asleep, says the Ofcom report. The average adult in the UK spends over eight and a half hours on a laptop, watching TV or on their smartphone/tablet and only just over eight hours on sleep. The report said although desktop is still the prevalent method to access to the internet, mobile is fast catching up. In Briton alone 43% of adults use their smartphone out of the home for checking and responding to their emails, 41% use it for social networking, 32% browsing the net, 27% checking maps and using GPS and 4% use it to stream films, tv programmes, video clips and music.
The millennial generation (16-24) lead the way in mobile usage – spending the majority of their time online (77%) on social networks. It's little wonder, then, that Facebook had its largest year-on-year increase in mobile visitors in April 2014 when its audience went from 19m to 21.1 million, an 11% increase. In the same year, Twitter, Google+ and LinkedIn all added 0.5m to their mobile audience, growing by 6.3%, 19.2% and 20.8% respectively.
Content creators and marketers are responding to the change in viewing preferences by adapting the types of content they are creating and publishing. Here are examples of how three media companies have done it:
The BBC: with its smartphone and tablet user base growing from less than 15% in 2011 to more than 50% in 2014 the BBC has had to adapt its content for mobile. On Instagram it has created a series of short video clips, dubbed 'shorties', of the latest news. Each clip lasts no longer than 30 seconds and gives no more than 3 sentences summarising the main events from that story. On the sidebar it includes links to deeper content that's carried on its main site.
The Mirror: the former red-top daily newspaper's mobile traffic exceeded that of its desktop for the first time ever in July 2014. Its unique mobile user base nearly trebled in the year from 2013 to 2014 - going from 10.3 million to 30.6 million. It responded by diversifying the type of content it produced - increasing the number of quizzes and polls across the site along with upping lightweight content said Malcolm Coles, from Trinity Mirror in an interview with Digiday.
NBC: The American broadcaster NBC bought the New York Start up NowThis News, which creates short-form news segments tailored for distribution over social media sites like Vine, Instagram and Snapchat, when it realised most of its viewers now get their news by glancing at their smartphone rather than tuning in to a half an hour TV show. NBC's investment in this arena is seen as an effort to keep pace with the vast changes happening in how people consume news.