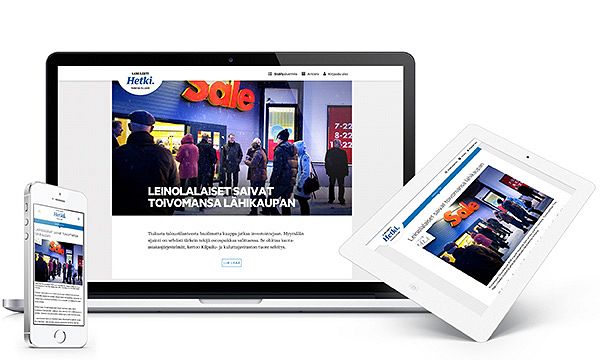 Newspapers are a part of everyday life in Finland and have a strong relationship with their readers. Characteristics of Finnish newspapers: high readership loyalty and broad subscription base. Finns are used to subscribe newspapers and having them delivered to their homes every morning between 5–7 am. The content of the newspaper has traditionally been of good quality. Relationship with the readership is based on trust.
Aamulehti has strong regional coverage and Hetki is an additional service for their premium subscribers. Aamulehti Hetki is published online from Monday to Friday at 3.30 pm. 
We are happy to power new kind of way to create, publish and deliver daily news.