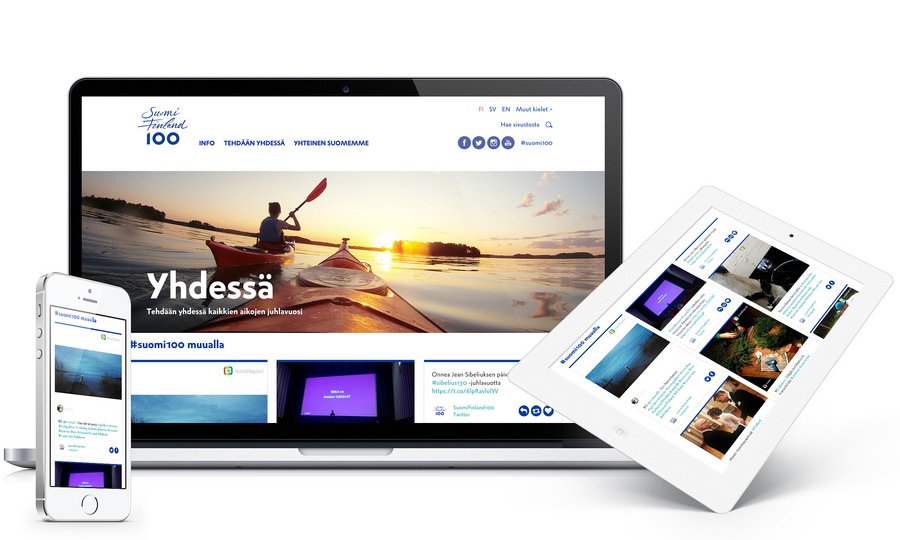 Finland 100 site is built to celebrate the centenary of Finland's independence in 2017. A varied programme will mark Finland's independence celebrations. While overall responsibility for putting the programme together rests with the 'Finland 100 Years' organisation established in the Prime Minister's Office, the centenary programme can only be created through the joint efforts of Finns and friends of Finland.
Find out more: suomifinland100.fi/?lang=en
Flockler's WordPress plugin helps organisers to gather and curate #finland100 discussion on social channels and publish the content on the site. Plugin is easy to install and automatically creates a layout optimised for mobile, tablet and desktop. All the content created and curated on Flockler is stored to WordPress and shown on the site just like any other WordPress-powered content, therefore making it SEO-friendly.
Would you like to learn more? Read more about our WordPress plugin, sign up for a free trial or contact us to organise a demo.