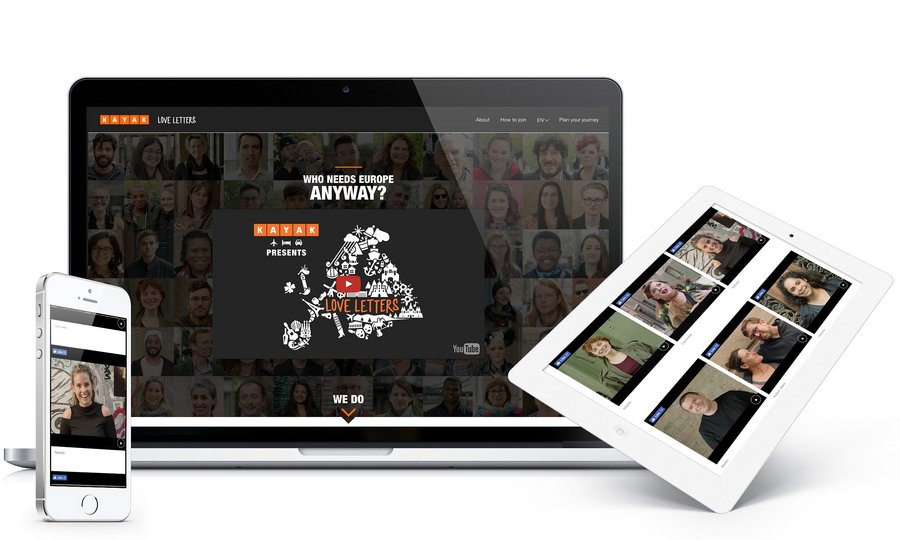 Kayak is a travel search engine providing tools for travellers to plan their next trip. Kayak is a subsidiary of The Priceline Group with brands including Booking, Priceline, RentalCars and OpenTable.
Love Letters campaign asked everyone to share their best travel stories - spreading the love for your fellow Europeans.
Flockler powers websites and applications combining editorial and social content from various channels. Love Letters is designed and developed by Kayak's team using Flockler's API for developers. In addition to developer tools for custom solutions, Flockler provides easy to use tools to create social websites with no coding skills. Learn more about a full social website powered by Flockler or how to embed social wall to any existing website.