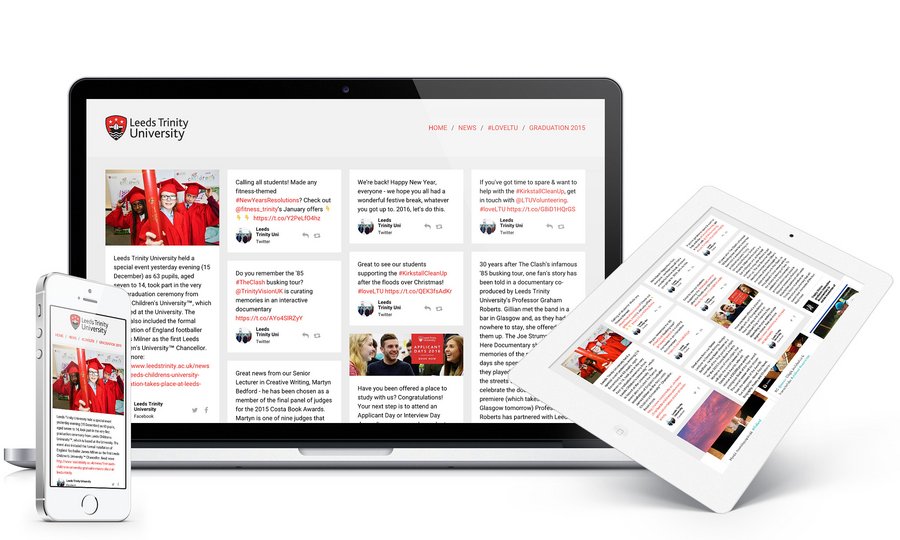 Being a student and the life on the campus is amazing with a library, restaurants, sports and fitness centre​ and study areas. Students and faculty members are active on social channels and with the help of Flockler-powered social website, they now have a social media hub where all the content gets collected and published.
Setting up Flockler-powered website does not require any technical skills. The look and feel of your site can be customised with an easy-to-use editor. The website is automatically optimised for mobile, tablet and desktop.
Would you like to learn more? Sign up for a free trial or contact us to organise a demo.