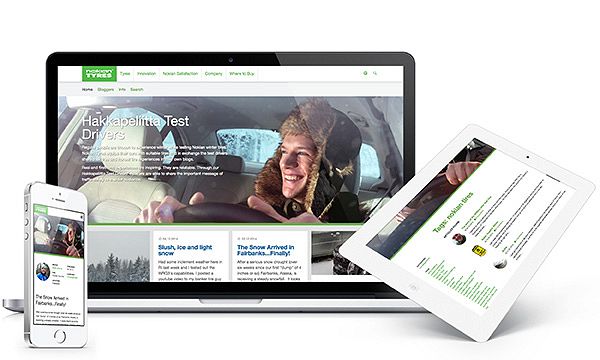 Hakkapeliitta Test Drivers
Regular people are chosen to experience winter while testing Nokian winter tires. Nokian Tyres equips their cars with suitable tires and in exchange the test drivers share their true and honest tire experiences in their own blogs. Real and firsthand experiences are inspiring. They are relatable. Through our Hakkapeliitta Test Drivers' eyes we are able to share the important message of traffic safety to a wider audience.
People don´t believe what the company is saying, they believe what other customers say.
With Flockler, over 200 customers add content into Nokian Tyres blogs. The can add text, images, videos, tweets and Instagram-pictures.
North-America: http://community.nokiantires.com/
Finland: http://yhteiso.nokianrenkaat.fi/
Norway: http://community.nokiantyres.no/
Sweden: http://community.nokiantyres.se/