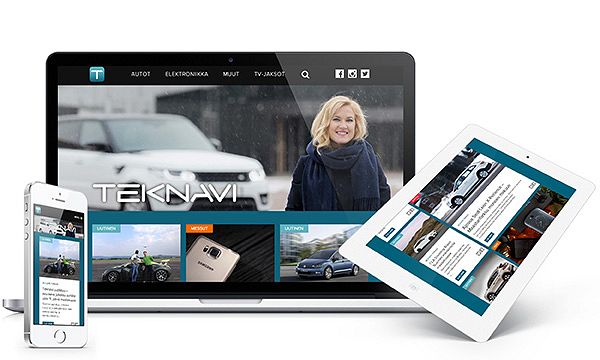 MTV3's technology and entertainment TV show Teknavi, currently on air on Wednesday evenings, has garnered a loyal following from its fans as they tune in every week to watch its team test drive the latest fast cars, review electronic gadgets and other technology as well as interviewing experts in these fields. Teknavi fans can also catch up with the team online, on any device, as its social site covers daily news, videos as well as content generated by the public. Its site carries stories about cars, latest technology and stories created by fans on social media channels.
Challenge
The Teknavi team wanted to incorporate the content it created in house with the stories its loyal fans were generating on social. It wanted to publish this content on a daily basis to its website and to a dedicated app.
Solution
Flockler created a site with ready-made themes and links to Teknavi's social channels (Facebook, Twitter and Instagram), that enabled the Teknavi media team to create and publish online news instantly. It included an automated function that allows the site to aggregate content carrying pre-programmed hashtags - this then automatically publishes to the site - allowing it to become a 24/7 media channel.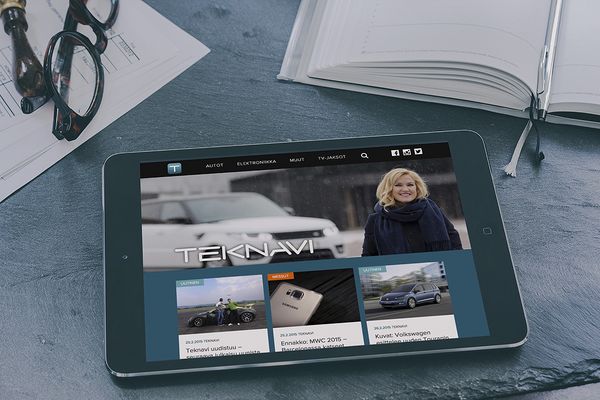 Results
It now carries more daily content (generated by the team and the fans), has more readers and more of a buzz on its social channels. It's fast becoming "the" car and electronics media destination in Finland. This new traffic has had a positive impact on its commercial strategy – it now has more advertisers wanting to buy ads and banners ads on its site.