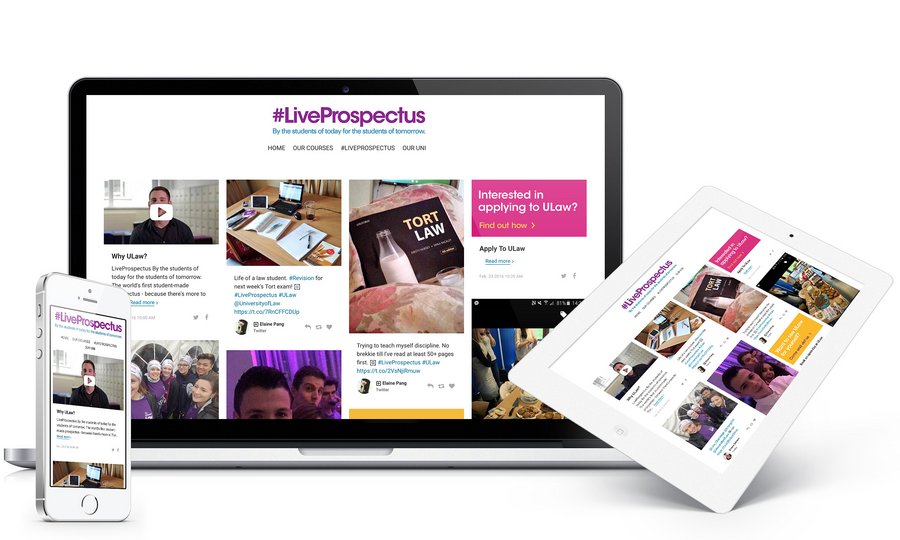 Students at the University of Law love studying there so much they've made a video prospectus for their social hub. Pinned proudly as the first entry on the social site, the students speak to camera about why they chose to study Law at this university. This social hub plays host to an eclectic mix of content – from informative videos to selfies to glimpses of life on campus. It's a great example of how to use a social hub to attract new students and engage with those already studying with you.
Learn how universities and colleagues are using social hubs as their marketing tool.
If you'd like to learn how easy it is to build a social hub for your community, don't hesitate to contact us or sign up for a free trial.