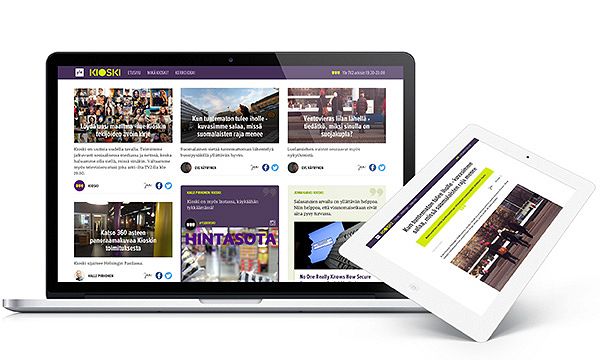 Yleisradio, also known as the Finnish Broadcasting Company, abbreviated to YLE is Finland's national public-broadcasting company, founded in 1926. It is a public limited company which is 99.98% owned by the Finnish state, and employs around 3,200 people in Finland. Yle shares many of its organizational characteristics with its UK counterpart, the BBC, on which it was largely modelled.
With an ever increasing number of social channels available, the traditional method of creating one piece of content and distributing it across all platforms is no longer effective. A better strategy is to create a unique piece of content, tailored to a specific channel, which can be published onto your own content hub.
With this in mind, YLE launched a new, social-first responsive design news site YLE Kioski at the beginning of 2015. Its editorial team moved away from classic style reporting and now use channel-specific experiential storytelling methods instead. And their results have been fantastic.