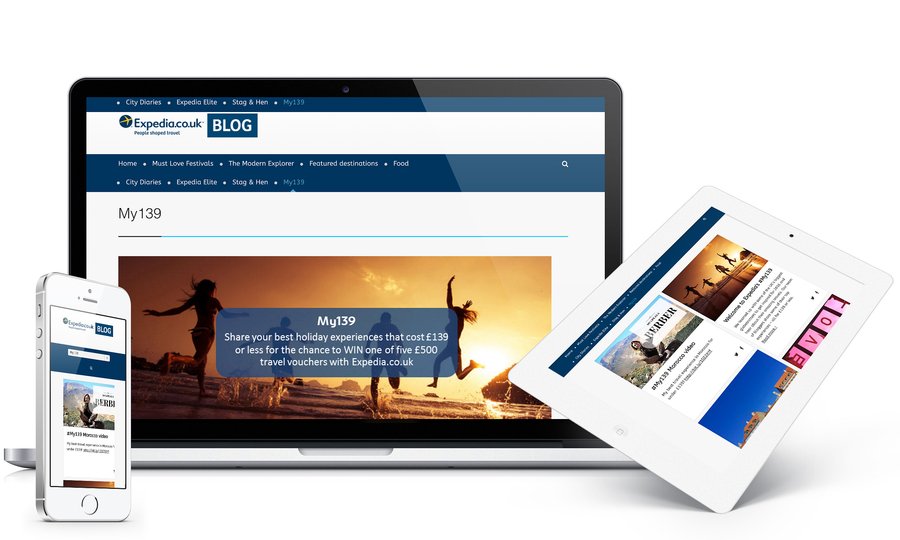 Expedia, the world's largest online travel company, is asking you to share your favourite or most memorable holiday experiences costing £139 or less by using #My139 to win one of five £500 travel vouchers.
More than 1,000 people entered the #My139 challenge in just of five weeks. A total reach of 860,000 and 9.82 million impressions.
http://expediablog.co.uk/my139/
The campaign page is powered by Flockler WordPress plugin enabling Expedia to integrate social content to WordPress site in a few clicks. Plugin automatically creates a layout optimised for mobile, tablet and desktop, but you can also create a fully customised experience together with your developers. All the content created and curated on Flockler is stored to WordPress and shown on your site just like any other WordPress-powered content, therefore making it SEO-friendly.
Flockler platform enables brands to create engaging editorial content and collect social content created by the organisation, employees and customers. Curate content from social channels such as Twitter, Instagram, Facebook and YouTube or set up rules to gather and publish content automatically.