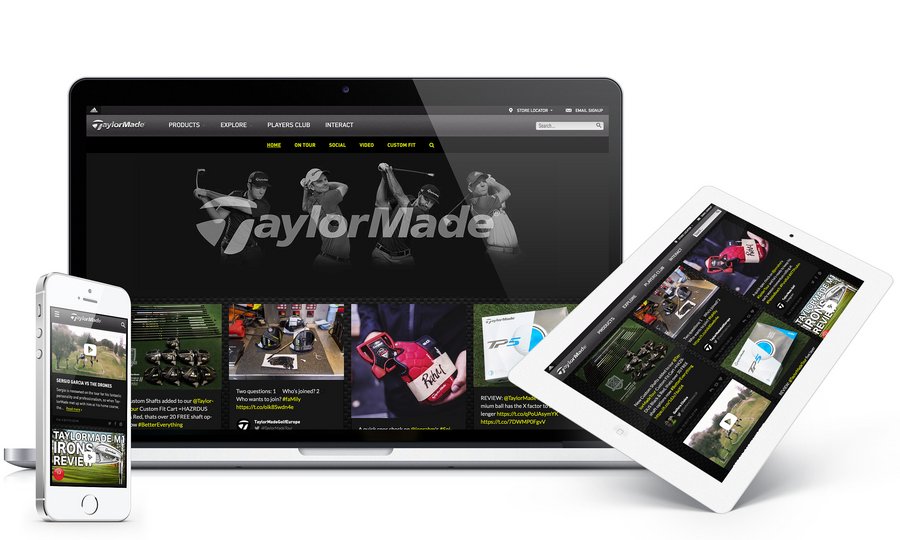 TaylorMade Golf, a company with a mission to create the best performing golf products in the world, sponsors and supplies some of the world's top professional golfers including Justin Rose, Sergio Garcia, Darren Clarke, Dustin Johnson, Jason Day, Edoardo Molinari, Paul McGinley and more.

Interact content hub brings together the latest golf news, product updates and videos. Flockler platform enables TaylorMade's editorial team to create a mix of long-form articles and social content such as tweets, Instagram images and YouTube videos. As the players are actively creating content and mentioned on social channels, curating the best content keeps the site fresh and engaging.

The content hub increases the time spent on TaylorMade's site and drives traffic to both newsletter sign up and product pages.