Engage sports fans with live-updating social walls
Inspiring social media feeds from your sports team and fans build engagement, increase time spent on site, and drive ticket and merchandise sales. Embed live-updating feeds on websites, apps, and digital screens.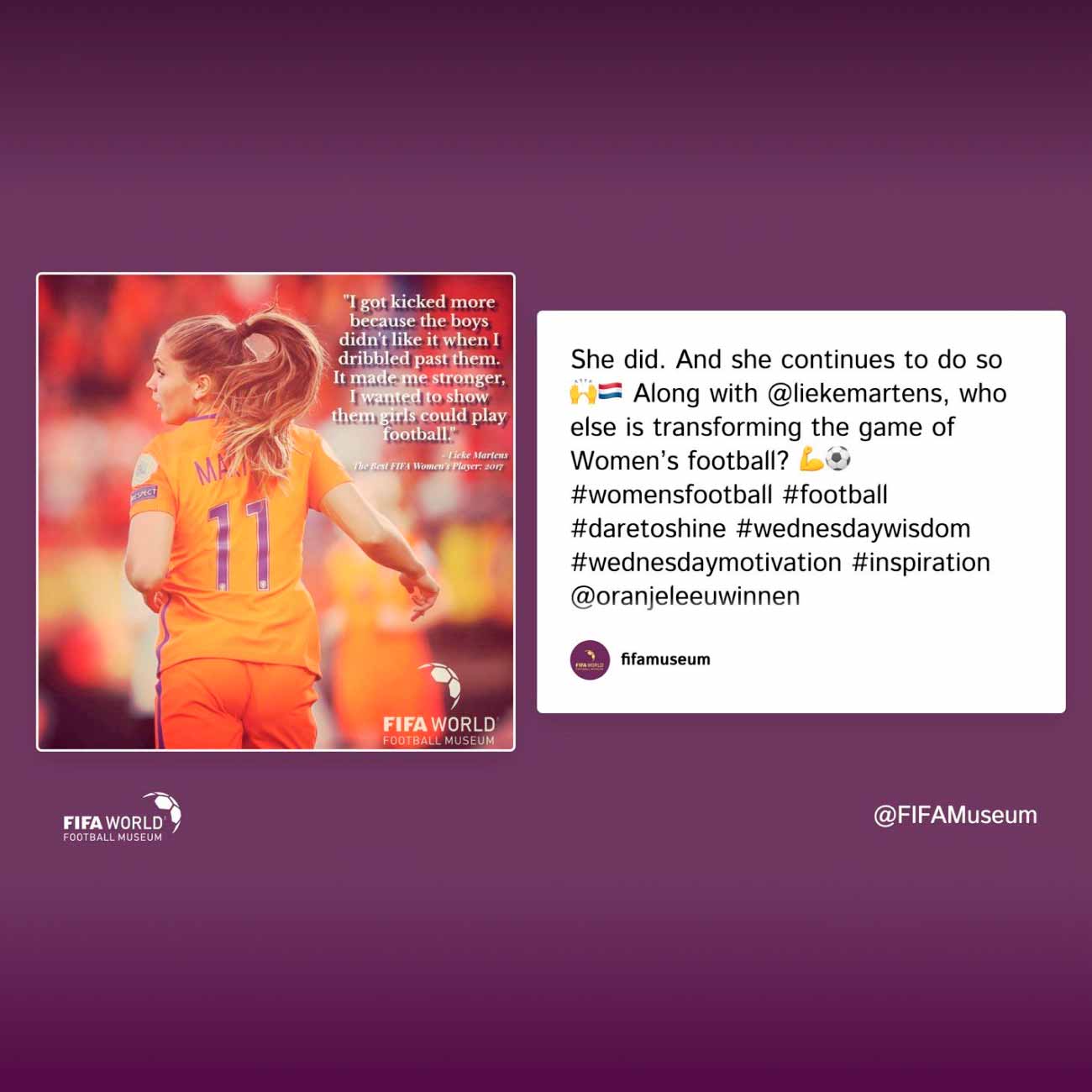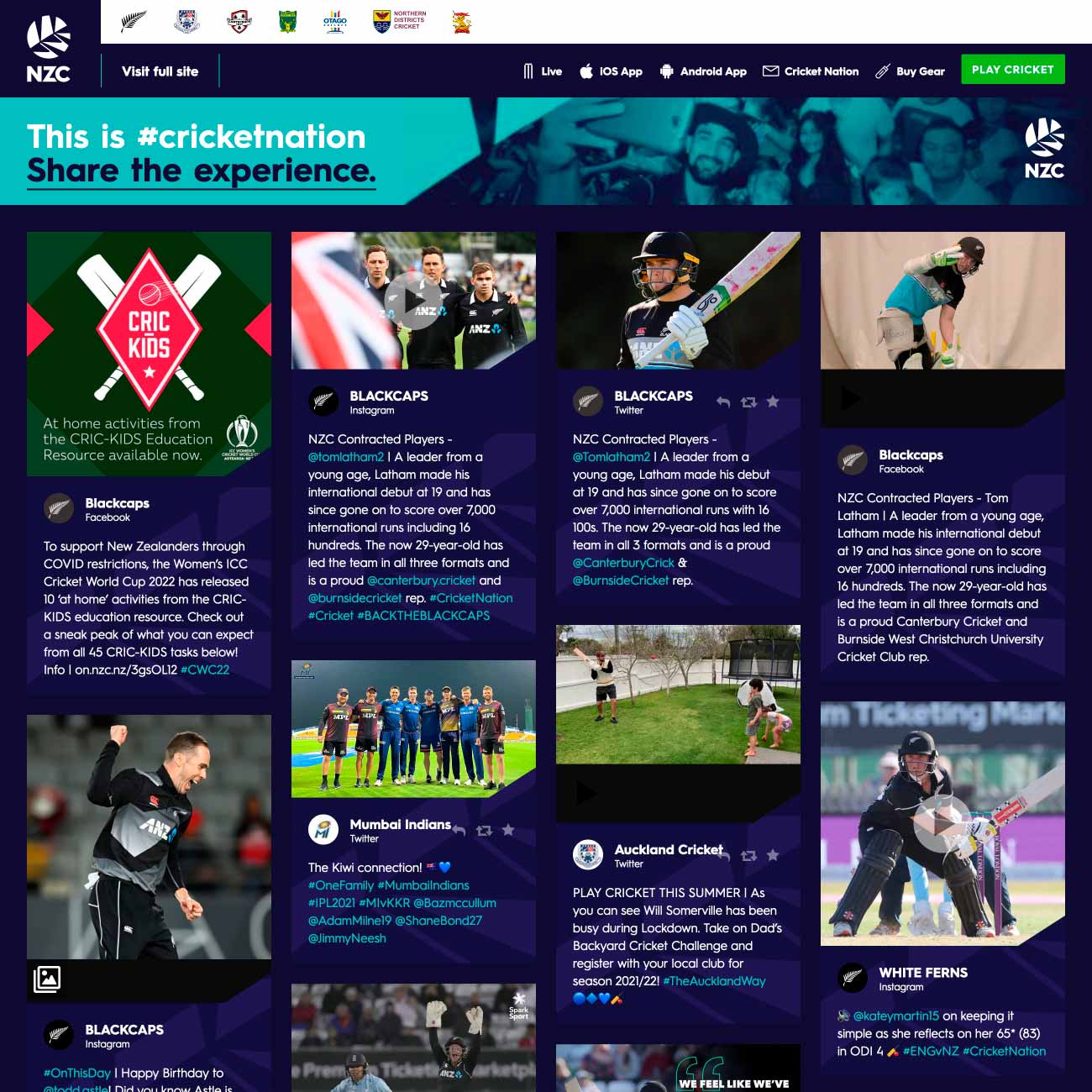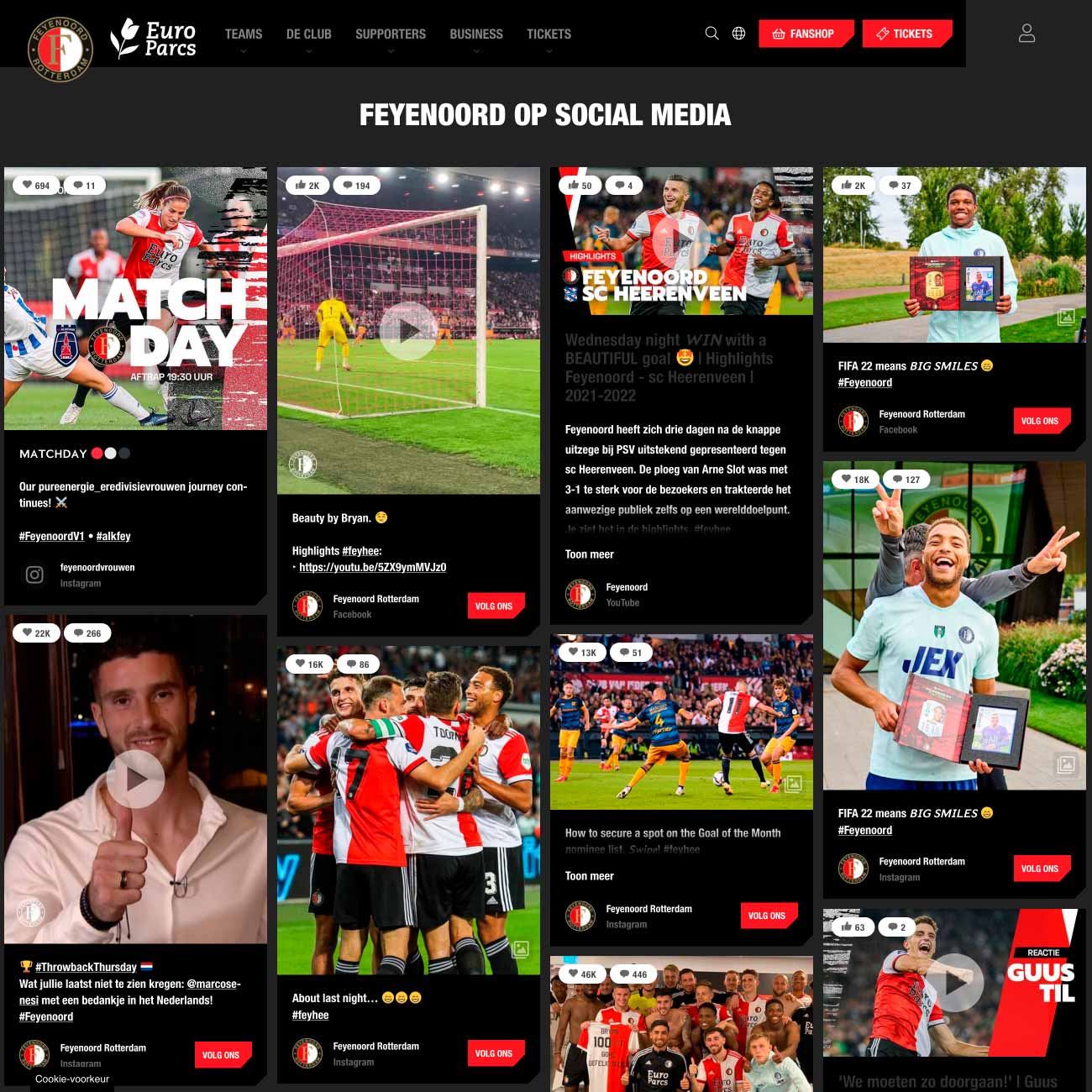 Increase time spent on site with fresh and engaging content
Improve conversion rates with social proof
Grow engagement and followers on social media
Select Hashtags, Usernames, and Pages to display on any digital service
Combine Hashtags, Usernames, and Pages from social media channels such as Instagram, Facebook, Twitter, Youtube, Pinterest, and more.
For example, add hashtags and usernames on Instagram that you'd like your branded social wall to display.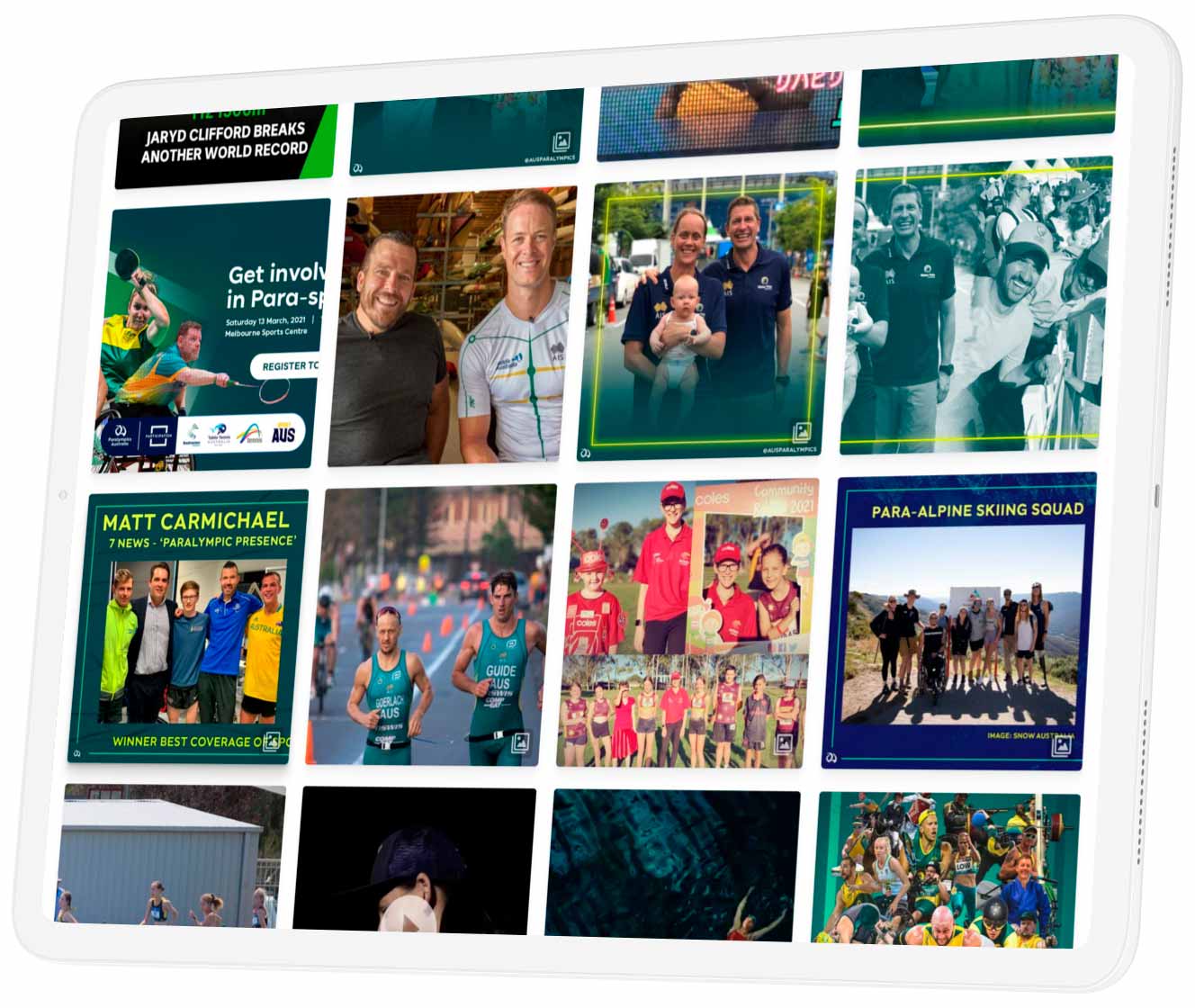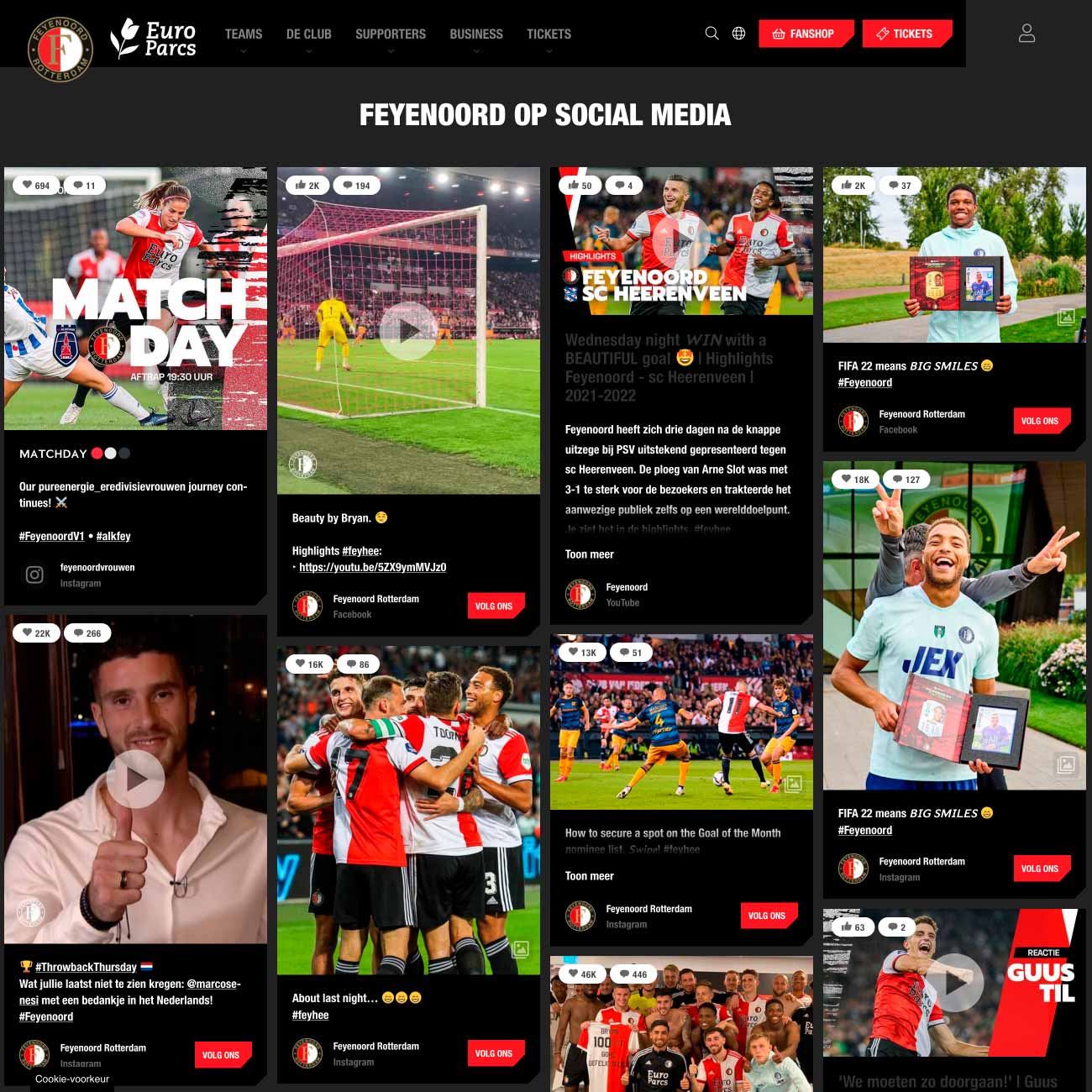 Feyenoord drives ticket sales and follower growth
With Flockler, sports teams can highlight fan-generated content and social proof to increase ticket and merchandise sales. CTA buttons and tagged products make the path to purchase more convenient.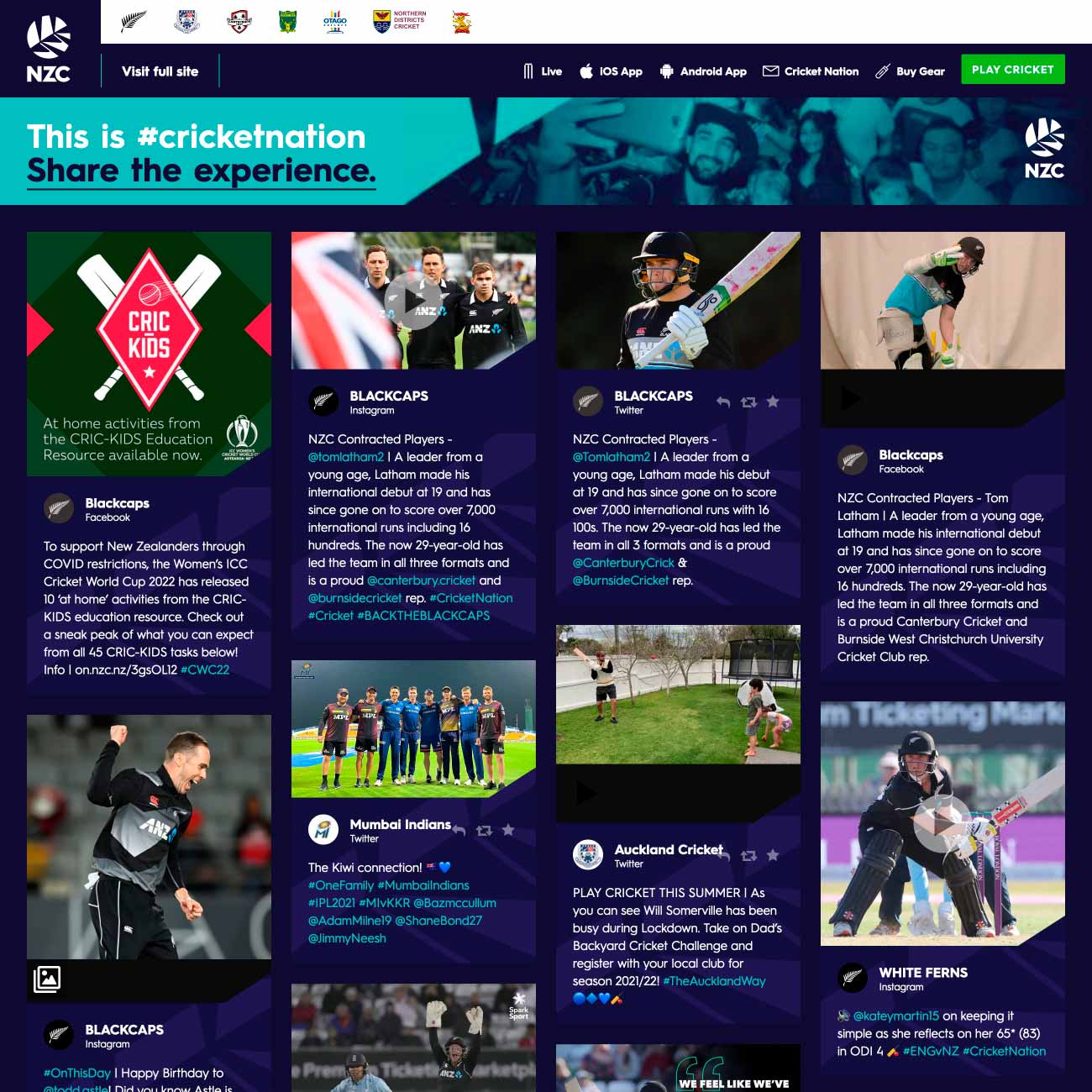 New Zealand Black Caps keeps the homepage fresh with a social wall
Create a curated social media feed mixing content from your team, players, media, and fans. Build engagement and increase time spent on site with live-updating content.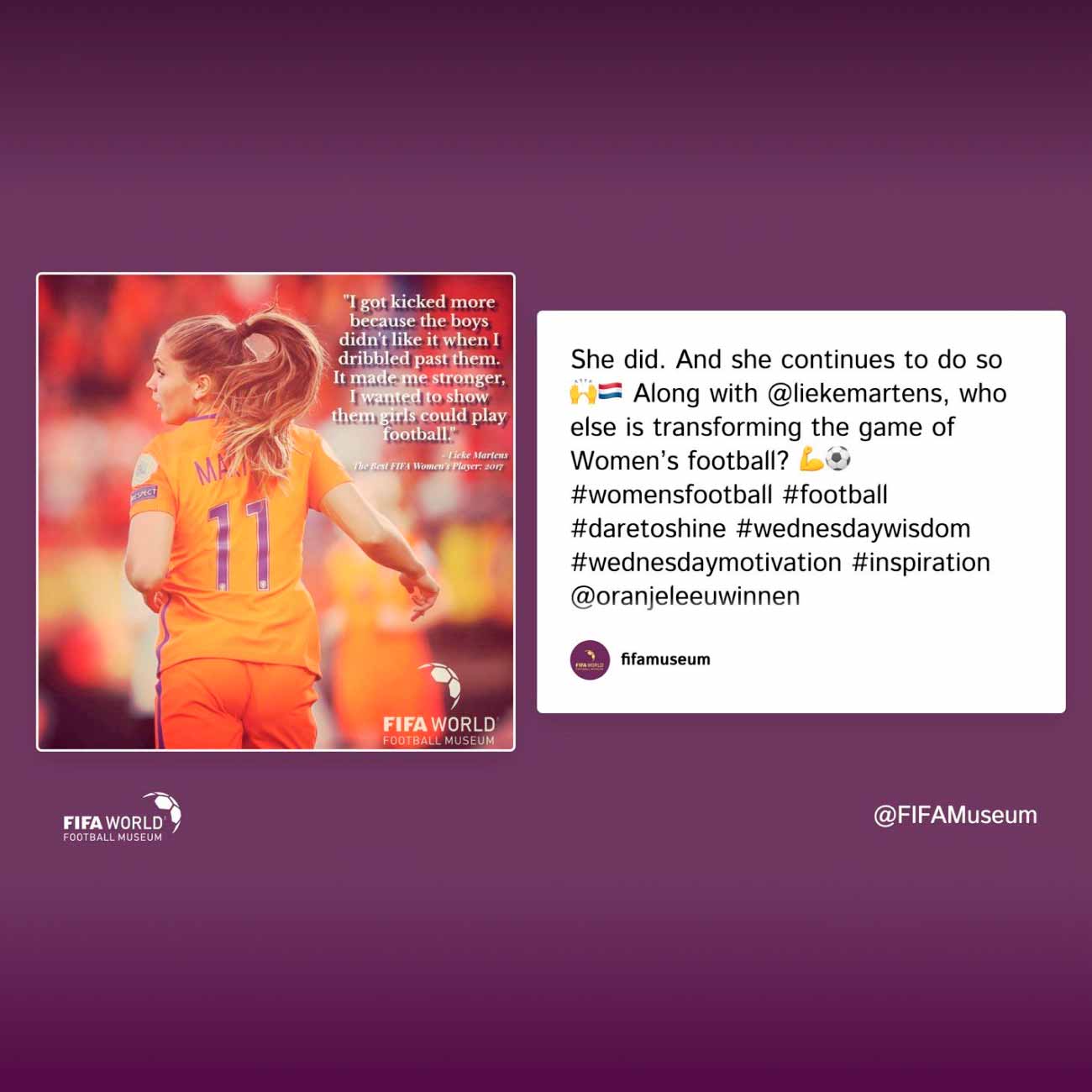 FIFA Museum engages guests with live-updating Instagram feeds
Slideshows and social walls in stadiums and other public venues inspire fans to share unforgettable moments with friends and relatives. With Flockler, sports teams can highlight those moments and strengthen the fan experience.
Keep fans engaged with social media feeds
With Flockler, you can display the content you've gathered with multiple layouts. You can create as many Walls, Grids, Carousels, and Slideshows as you like and display them on an unlimited number of websites, mobile apps, intranets, and digital screens for the same subscription fee.
Social Wall is perfect for organizations who would like to add a social media feed from multiple social media channels to their website.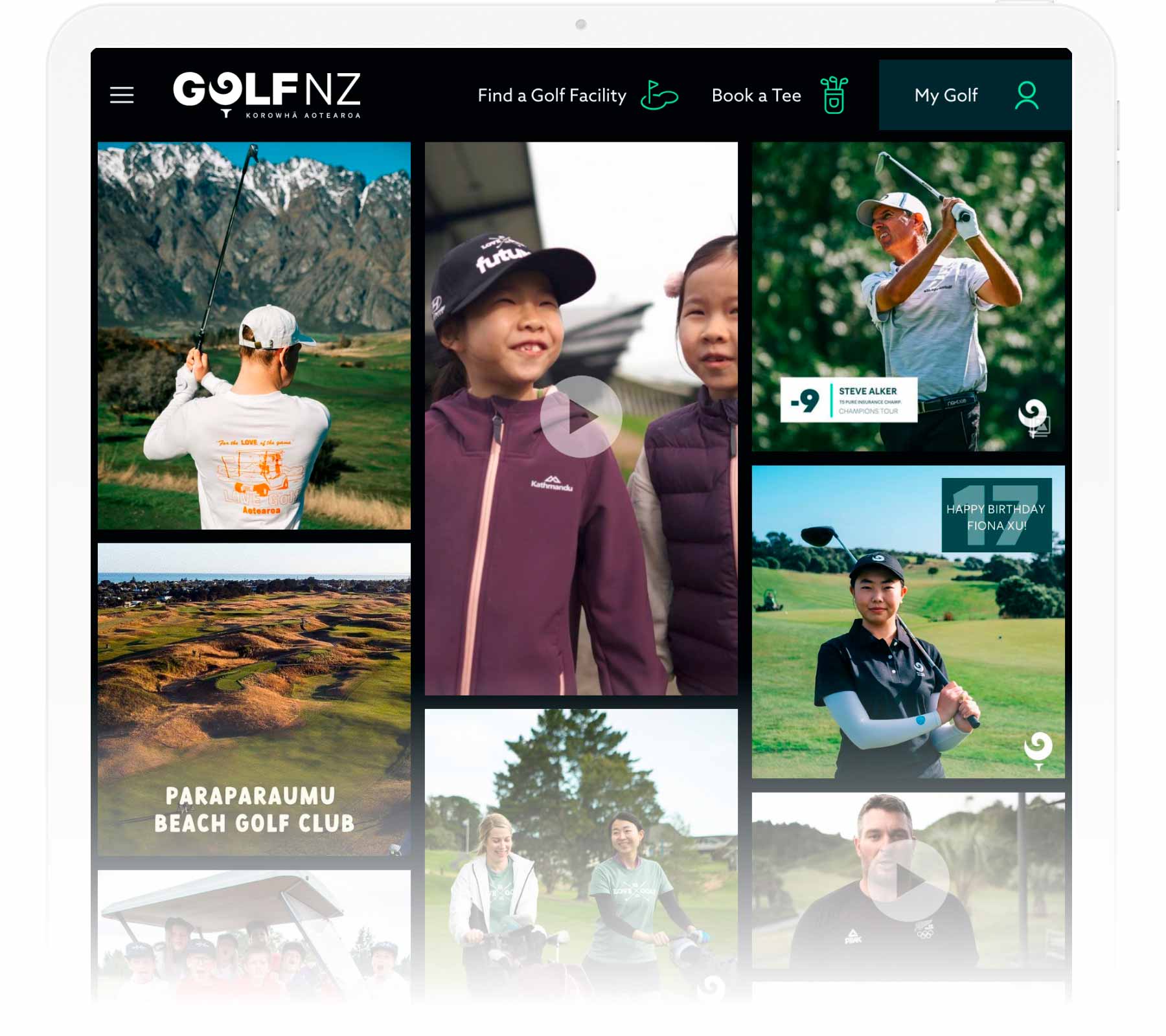 You are in control of what to display
Moderation
When you set up Hashtags, Accounts, and Pages to display in your team website, you can select if the content is stored in a moderation queue or displayed automatically.


Hide posts
Even if your selected layout would be displaying content automatically on your website, you can always hide unwanted or inappropriate content.
Blacklist
You can create blacklists blocking content posted by a specific username or content mentioning a certain keyword.

What you get
Unlimited Walls and Views
No limit on the number of Walls, Carousels, Slideshows, etc. you create with us.
Mobile-friendly
Automatically optimised to any screen size without any development work.
Moderation
You are in control of whether the content is displayed automatically or requires approval.
Support Access
Our clients love our support in live chat, via email, and by phone.
GDPR covered
We don't store any data from your website or track your visitors. DPA available.
Start your 14-Day Free Trial