Social media analytics tool for actionable metrics and reports
Gain practical insights on how your social content is performing and improve your ROI and results. Flockler's Analytics add-on gives you a clear picture without sifting through piles of data.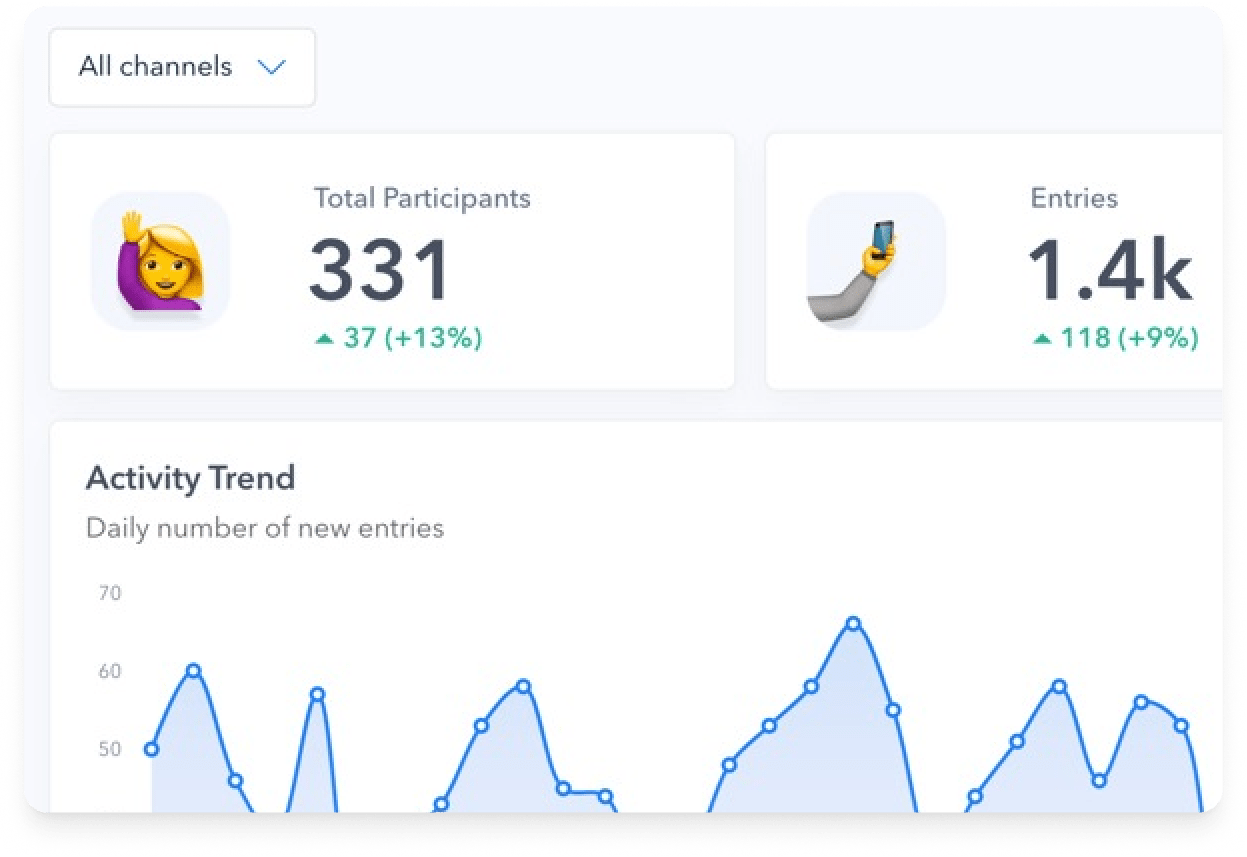 Trusted by thousands of brands and organisations you love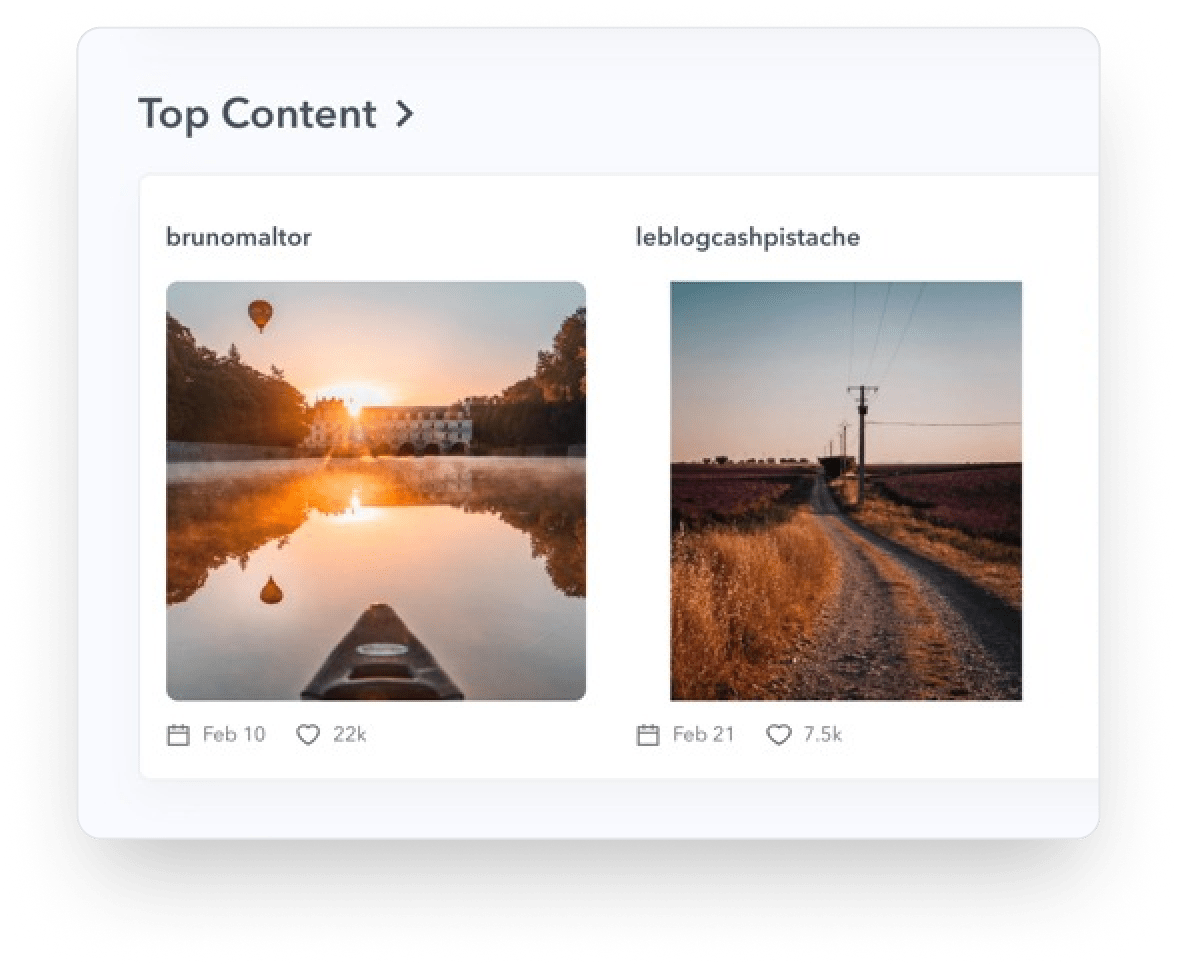 Content leaderboard 📊
Imagine walking into a meeting with data showing which pieces of content generate meaningful engagement. You can pinpoint what's resonating with your audience down to the specific post. Then, you 10x that success by adding that great content across your channels with the same tool.
It's not just about vanity metrics; it's about actionable insights that drive actual business outcomes.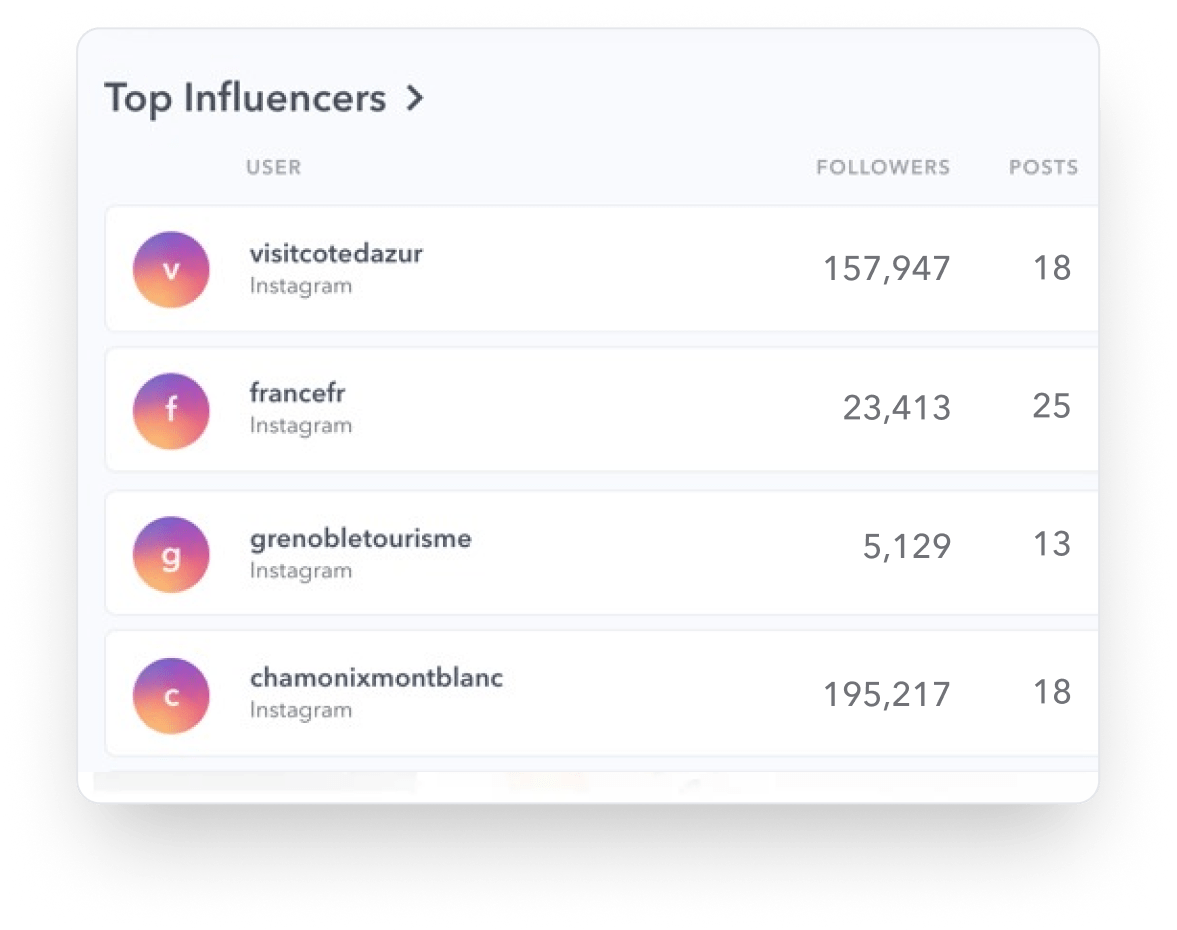 Focus on your best UGC creators 🦸‍♀️🦸‍♂️
What if you could identify which hashtags are effective and who is driving their success?
Flockler allows you to identify these top fans and creators and engage with them directly. You can reach out to thank them and ask for content usage rights.
The most significant benefit is having a shortlist of proven partners you can easily use in new campaigns to fuel your growth. Forget manual tracking in Excel.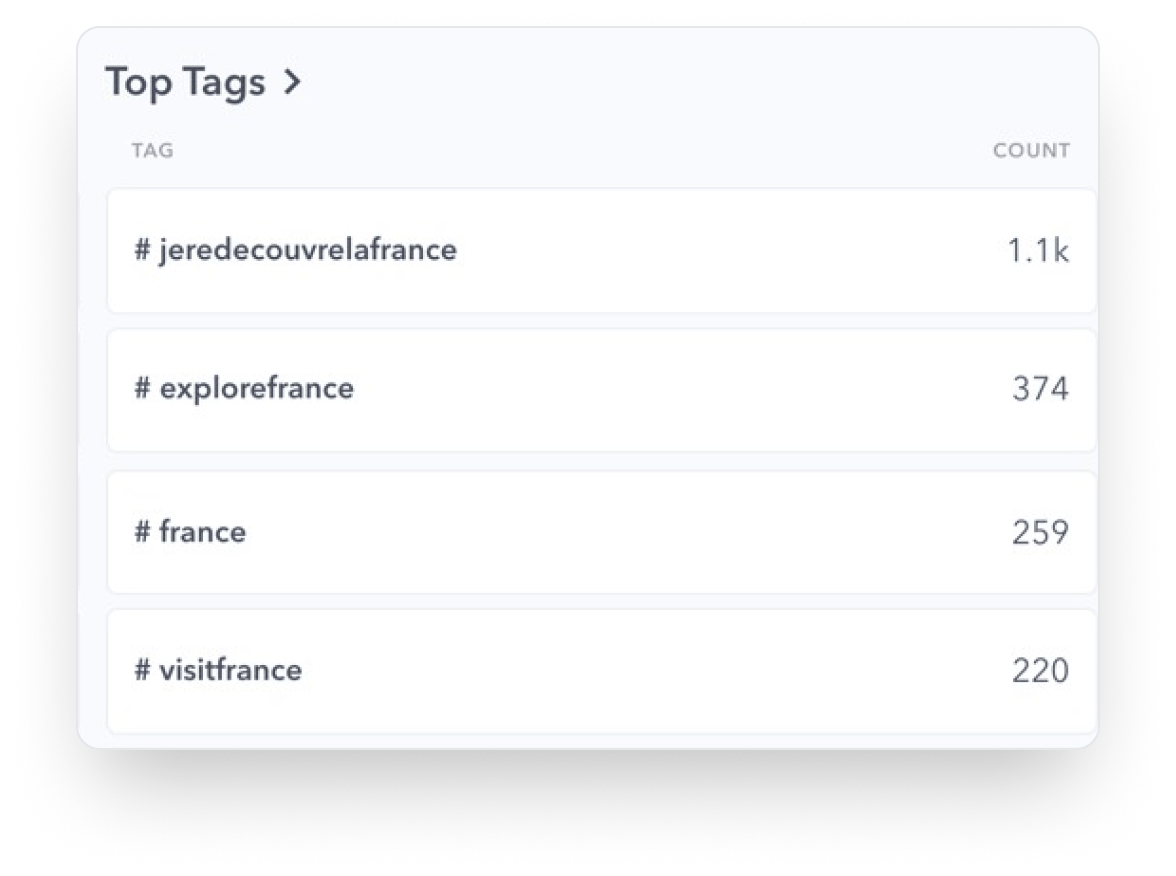 Hit your growth targets cost-effectively 🎯
With Flockler, you pay for only the number of active sources or campaigns you run. After a campaign ends, you can keep your old content and reuse the source slot.
You get a predictable revenue machine of social proof.
That is because enabling the Analytics add-on allows you to monitor all your campaigns. Then, embed your top content in unlimited ways for unlimited views.
Why you will love Flockler
Combine multiple channels
Flockler's social media aggregator brings Instagram, Facebook, X (formerly Twitter), TikTok, YouTube, and more together.
See supported sources
.
Unlimited widgets and views
With Flockler, you can create an unlimited number of Instagram feed widgets. Then, add them to all your websites, apps, and digital services without increasing costs.
Reliable integrations
We partner with social media channels and ensure that the solution we provide for you follows the terms and developer guidelines to the letter.
Advanced moderation tools
You are in total control of what the Instagram Widget displays. Set up automation to display Instagram feeds or store posts for review.
Support access via chat & email
Some of the largest brands in the world trust our Enterprise-grade
SLA
and service development. We respond to all emails and chat messages instantly.
GDPR covered
In the European Union, privacy and data protection rules are tight. We get GDPR and have many EU-based customers with strict privacy requirements.
DPA
 available.
Start your 14-Day Free Trial