We recently released search of public Facebook posts by keyword, and now one of the all-time most wanted features is available: set up an automated feed to display public Facebook posts mentioning a specific keyword or hashtag.
Both the manual search of Facebook Posts and the automated feeds serve:
1) Automated feeds to display Facebook posts mentioning a keyword or hashtag
Click 'Automated Feeds' after login and create a new feed. Select Facebook from the list of channels, select "Anyone mentions a keyword", and then type a keyword or hashtag.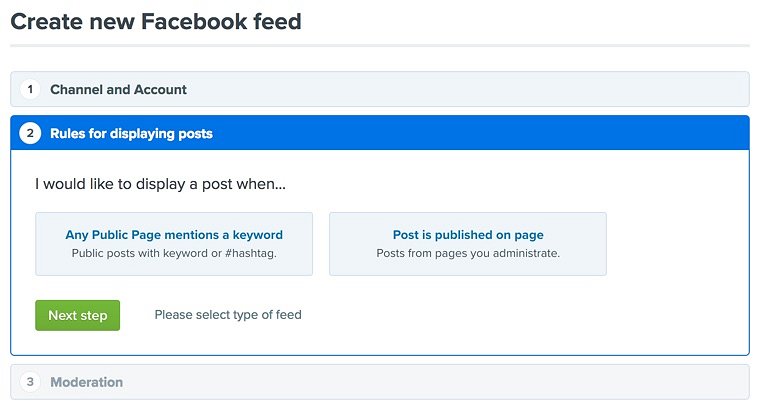 Note that Facebook only provides public posts and the posts by Pages or Verified Profiles.
In addition to posts mentioning a keyword or hashtag, you are able to curate and display public posts from the Facebook Pages you administrate.
Continue the setup by selecting section and if you'd like the content to be published automatically or stored to inbox for review.
2) Search public Facebook posts by keyword or hashtag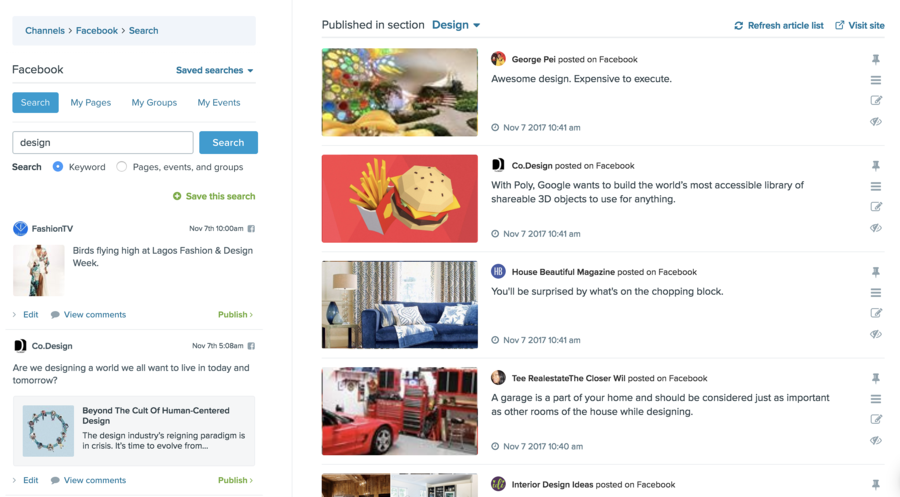 Searching public Facebook posts works just like any other channel in Flockler Newsroom: click the tile on the left, connect your account, and then search by keyword. Drag & drop content to the right or click "Publish" to display the particular piece of content on your Flockler page.
3) Automatically fetch and display the latest content from a specific channel
Automated feeds now pull in the latest content at the setup of a new feed. For example, you might want to create a page displaying the latest content from Instagram mentioning a specific campaign hashtag. The number of content varies depending on the social media channel of your choice, and you can always decide not to display the history and simply collect the content published in the future.
We currently support automated social media feeds from following channels:
Facebook:
Public content mentioning keyword / hashtag posted by Pages or Verified Profiles
Facebook Pages (admin access required)
Instagram:
Public content mentioning hashtag
Public content from a user (admin access required)
Twitter:
Public content mentioning keyword / hashtag
Public content from any user
YouTube:
Content from any public channel or playlist
Public content mentioning keyword / hashtag
LinkedIn:
LinkedIn Page content (admin access required)
Pinterest:
Public content from any user
Public content from user's board
RSS feeds:
These are subject to feasibility check / review by Flockler team
*********
At Flockler towers we develop new features based on your feedback. The more people request a particular feature, the sooner it will be developed and released. It's as simple as that. Please do not hesitate to share your feedback and feature requests by hitting the live chat button after login or via email to team@flockler.com